MARIETTA, Ga. — Many young black girls are taught to be tough growing up, that it's all about being a warrior, the strong one, but for one metro Atlanta business owner, she said it made her hide her authentic self.
But, as Kinshasa Msola grew older, she no longer feared her energetic, optimistic personality. Even after a few traumatic experiences, Msola grew resilient in nature.
Msola felt she had to do something to spark "joy" in other people's lives who might be hearing the same as they grow.
"I always find a silver lining in everything I go through. After going through that several times, it felt like the ancestors gave me this gift. I was given this personality for a reason. So why am I hiding it?," Msola questioned.
That's how KinJoy Events was born in 2020. Msola said she started the company to make others happy with unique events while helping people socialize.
"Black joy is everywhere in the world. I'm loving it because it is a beautiful push," said the social event owner.
Msola offers her events in two categories Joyvents and Joyshops. Whether it's crafting workshops or fun social events, both were designed to improve mental wellness by creating joyful experiences.
"Once you come, you experience this crazy, wonderful, overwhelming, positive experience and you walk out feeling great," said Msola.
One of Msola's favorite events she held was Wu-Tang Trivia. The event had trivia questions from the rap group's most popular song to others. Msola said she is a big fan of the rap group.
BELOW | A video of a group of adults racing in potato sacks.
Black woman wearing many hats
Msola explained how balance could be tricky when having a business. Like many small business owners, she juggles a full-time corporate job. Msola is an educational technologist.
She expressed that not many women look like her in her field, which can be difficult. She feels like the corporate world is slowly considering a more diverse presence.
"It's hard and it is definitely a balance because you can't be too aggressive or you're the angry Black woman," Msola said.
Msola persevered through all the challenges and even adapted to them in the workplace. Her coworkers have given her multiple ideas for events for her business.
"I am blessed to feel like my entire life is aligned with who I am and what I'm doing. But that was a serious struggle in the beginning [of starting a business]," Msola added.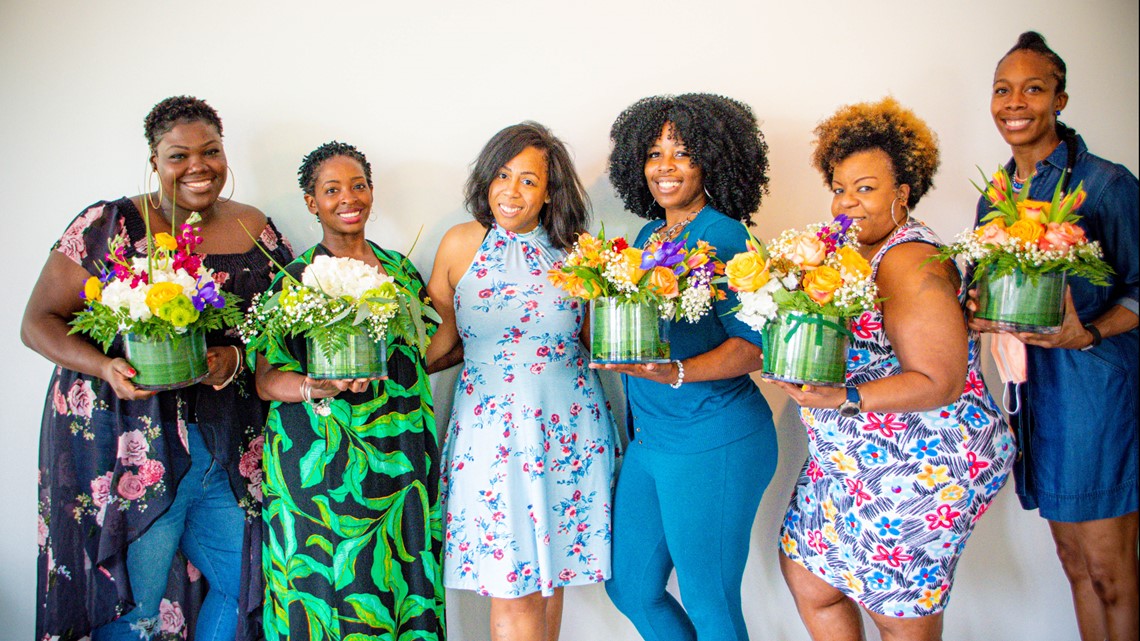 Boosting the Black community
Msola described how she was raised in a pro-Black household where she was taught to celebrate her culture. Msola also said her mother was her biggest supporter in creating this company.
She feels the best way generations can continue boosting the Black community is by buying and working with Black-owned businesses. An example she gave was how her company uses Black-owned board game companies for their game night for the culture.
"Black culture is everywhere. We are infused in everything, whether other people want to admit it or not," Msola said.
The social event business owner also added that she feels the Black community deserves to have fun, especially after being oppressed for years.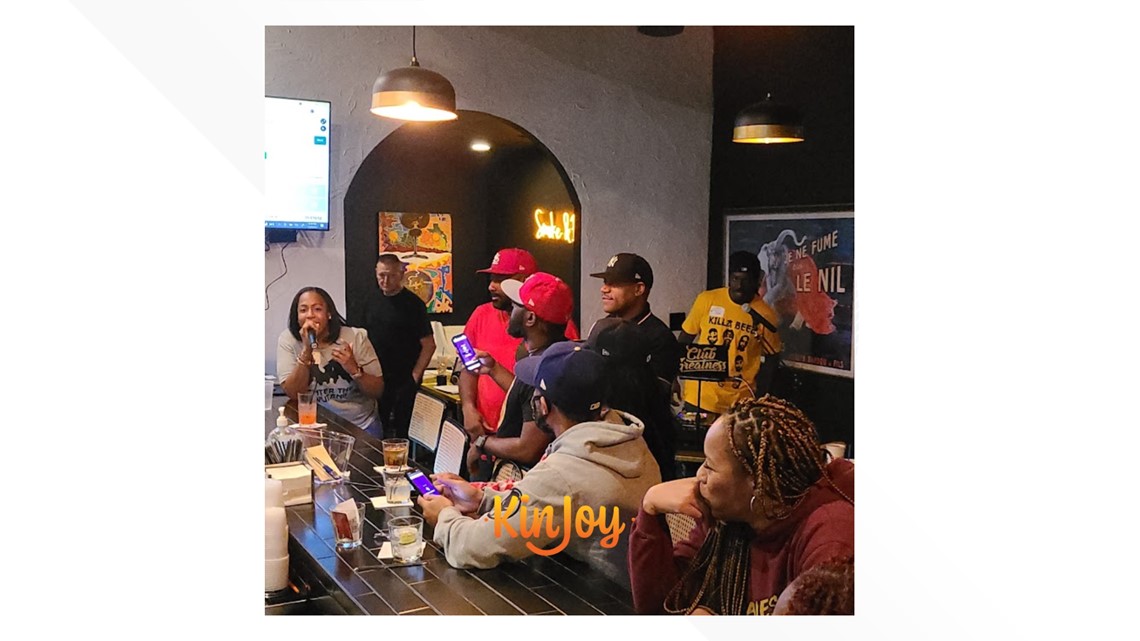 "It's about being a catalyst for that positive mind shift in the Black community by focusing in on pure joy. A lot of times we are very resilient people and that's a positive thing and sometimes it can be a negative though," Msola added.
Msola stresses networking and finding a support system for young business owners. She said it has helped her not feel alone in their self-entrepreneurial process and set boundaries for herself.
Five years from now, Msola sees herself expanding her business even internationally, reaching people with joy worldwide.
"I'm always just trying to spread that positive energy to anyone. You never know how it can help the next person," Msola added.
Find more about KinJoy and Msola here.
This story is a part of a series highlighting local Black businesses and their embodiment of Black excellence in light of Black History Month. To view more stories, visit 11alive.com/blackhistory