SOUTH FULTON, Ga. — A South Fulton Kroger has been cleared of any sign of an explosive device Tuesday evening, according to police.
The store, located at 6055 Old National Highway, was evacuated after South Fulton Police said an assistant manager informed them that someone came over the air on their portable radio frequency alerting them of a "bomb" threat. Other businesses in the plaza were also evacuated.
Police also blocked the plaza entrances as they waited for the K-9 officer to clear the scene.
An IHOP, Walmart and other restaurants are near the Kroger.
Now that police said there's no sign of an explosive device, all businesses have been cleared to reopen.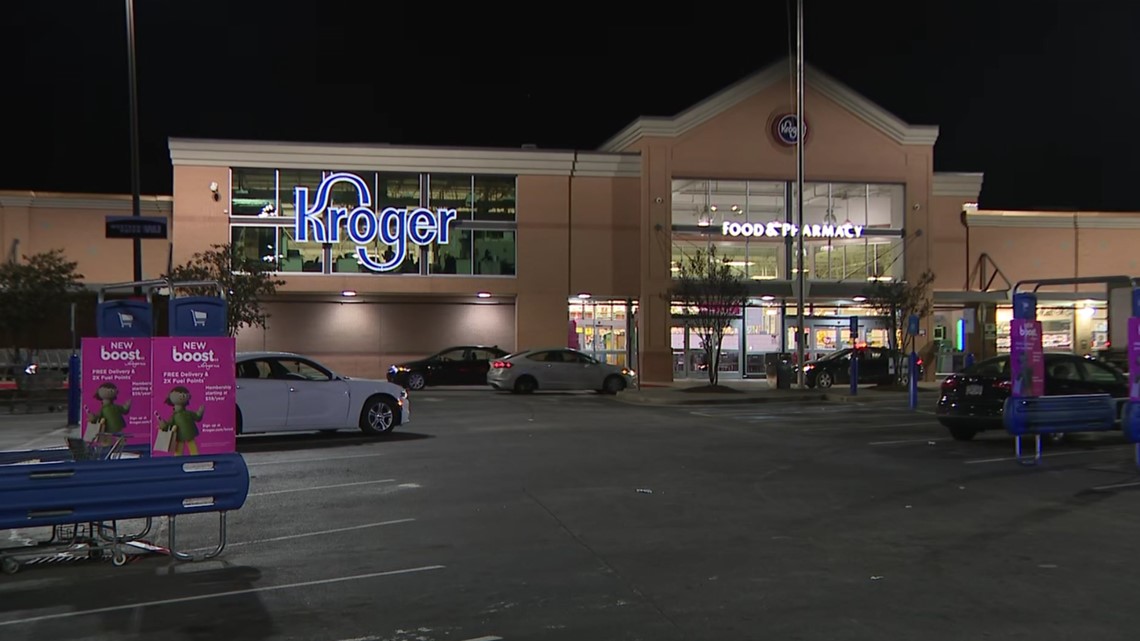 This is a developing story. Check back often for new information.
Also download the 11Alive News app and sign up to receive alerts for the latest on this story and other breaking news in Atlanta and north Georgia.