The statuette was given away to the first 15,000 fans in attendance at Truist Park. It features Andre 3000 in the team's road gray uniform while Big Boi sports their 1970s throwback, as the iconic pair sit in a red convertible.
As far as bobbleheads go, it's one of the more intricate you'll find at a stadium giveaway - and, given who it features, one of the more distinct bobbleheads ever given away by the Braves.
And people really, really want one.
As the first eBay auctions for the bobblehead came to a close Thursday night, the final sale price exceeded even $300 in some instances.
Those are probably going to prove outlier sales. Typically bobbleheads - even rare or distinctive ones with high demand - tend to go for no more than $100-$150 in secondary sales. And that was the case with most of the Outkast bobbleheads even Thursday night on eBay - more often than not selling on "Buy It Now" purchases of $125-$200.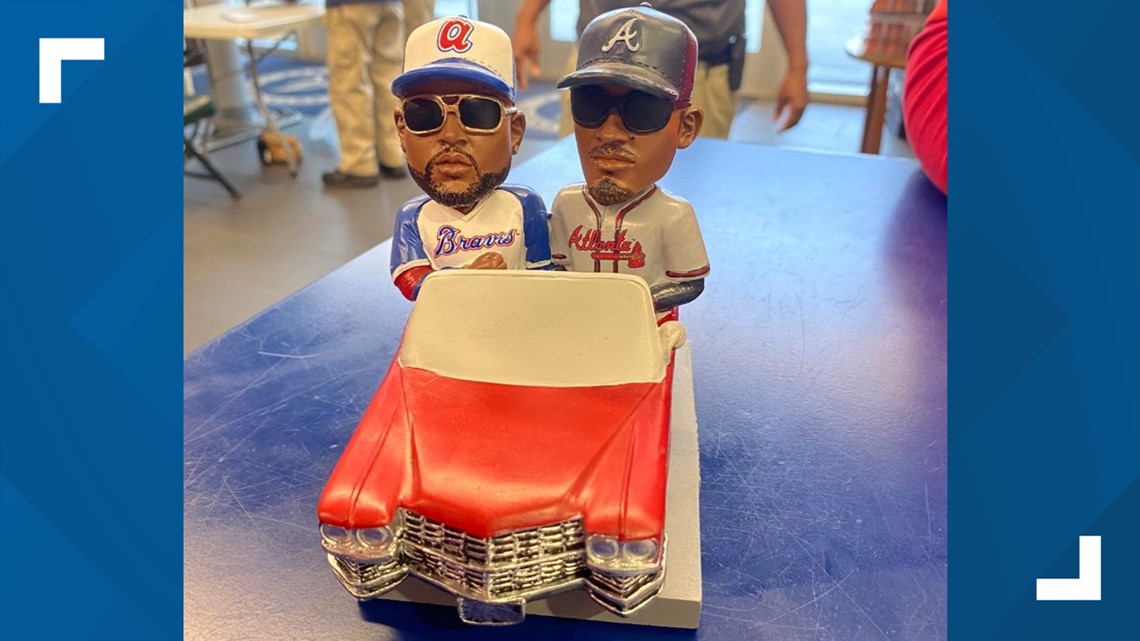 The closest comparison for a recent Braves bobblehead is probably the 1992 NLCS Game 7 Sid Bream "The Slide" bobblehead the team gave away a few years ago.
Like the Outkast bobblehead, it's a bit more involved than your typical giveaway - which usually features a single player. "The Slide" bobblehead has Bream, an umpire and Pittsburgh Pirates catcher Mike LaValliere.
The combination of the intricacy of that bobblehead and nostalgia for that historic Braves moment has made it one of the most desired the team has ever given away - and even still, most of the time it goes in secondary sales for $100-$150.
There's no guarantee the Outkast bobblehead market will come back down to earth after the initial frenzy following Thursday night's game - but it's what happens with this sort of thing.