ATLANTA — A man who was previously cited for running what neighbors call a "party house" in Buckhead now has a warrant out for his arrest.
It all started earlier this year, when neighbors called police to complain about noise from a big party coming from the mansion off Garmon Road.
Tosin Oduwole, the nephew of the home owner, said he rented the home out once and the renters threw a rager.
The house was previously cited twice for noise, and Oduwole was even arrested for not complying with a noise citation. But he told 11Alive that since then, he hasn't rented it on any websites and he's had no big parties.
RELATED: Resident of notorious Buckhead 'party mansion' arrested after being cited for noise violations twice in one week
But still, the complaints keep coming. Oduwole claimed he's being unfairly targeted by neighbors and the city of Atlanta.
"On the police's many visits here, there have only been two or three times they've come and there's been a crowd," he said. "All the other times they come here, I have video and audio surveillance showing it's empty property. So those claims are false."
Oduwole claimed the city has also been harassing him to pay a $44,000 water bill that was charged up by the previous owner.
When 11Alive left him, Oduwole was heading to police headquarters to deal with the warrant for his arrest.
Photos: Buckhead 'party house'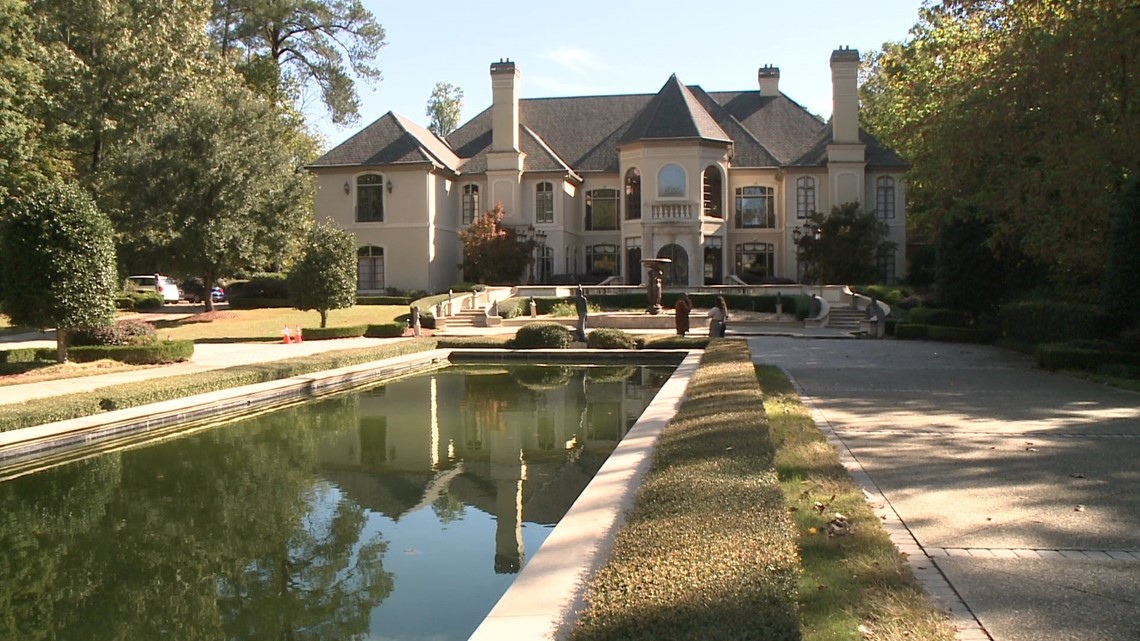 The apparent problem with so-called party houses rose to the level where it was tackled by city leaders.
Keisha Lance Bottoms and the Atlanta City Council had been looking to amend the 1982 Atlanta Zoning Ordinance in order to try and regulate the issue.
"The proposed regulations are common sense measures to ensure our neighborhoods are safe, friendly and livable for all who call Atlanta home," said Mayor Bottoms. "This is about ensuring accountability for unlawful party and event planners who create nuisance and disorder in our communities."
RELATED: Fireworks, celebrities, snakes: Neighbors say massive mansion housewarming party got out of control
Atlanta Police said they have also been working with councilmembers representing the area, their legal department and the City of Atlanta Zoning Office to try and "find a long-term solution to complaints about parties held at the home."
Until that happens, Atlanta Police advised that if a neighbor can hear noise or music from their property, they should call police and have an officer come listen from their property. If officers can hear it, they should be able to issue a citation.
MORE HEADLINES
Body of missing 5-year-old SC girl found in landfill
He hid his art talent for 50 years. Now he's sharing it with the world as he fights brain cancer.
'Gruesome' murder of young mother back in the spotlight
Palm print ties man to Cobb County woman's cold case murder after 28 years