Three red tail boas were stolen from a pet store in Buford Thursday. The business owners are now concerned about the well-being of the snakes in this cool weather.
The pet shop, Reigning Reptiles, posted surveillance video on their Facebook page asking for help identifying two men they say stole the three red tail boas from the shop. Owner Cyndi Moore said they are worried about the well-being of the snakes because they typically need to be in an 80 degree environment to survive.
"They're great pets and they're less complicated and they require a lot less care than maybe a cat or dog. They still require specific care which is why we're worried about them. It's just a different type of pet. You know. Just a little different," she said.
Exotic snakes stolen from Buford pet shop
Gwinnett Police are investigating the theft and Moore said she believes the people seen taking her snakes are responsible for other pet shop thefts in other areas across north Georgia.
She said the snakes are pricey.
"So, one of them could range between four and seven hundred [dollars]. Everything in there was between four and 700 a piece," she said.
"Likely they'll put them on Offer Up or, like, the Facebook Marketplace, Craigslist, any of those yard sale sites. They may go to other pet shops and try to sell them even though all of us pet shops tend to talk with each other. So we would know. But they're going to go and offer them at a super reduced rate, moving really fast, and then have that pocket cash."
She said after this, she is going to change security at the shop.
The suspects were driving a new-model Crown Victoria painted dark blue. Moore is offering a reward for information about the theft. Anyone with information is asked to call Gwinnett County Police.
PHOTOS: Snakes seen in metro Atlanta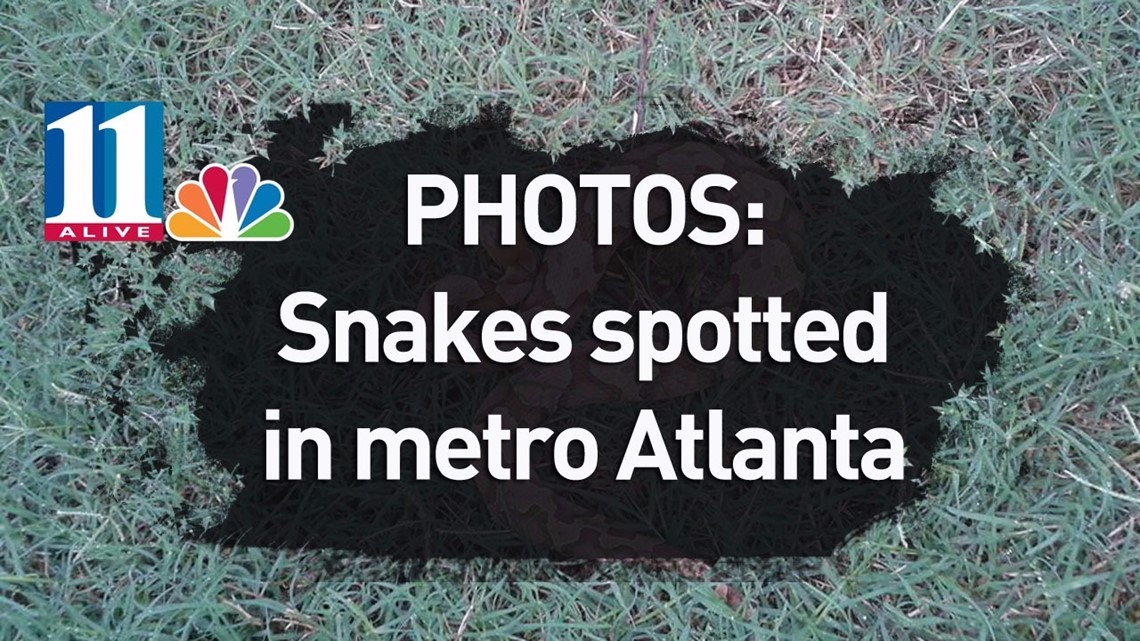 PHOTOS: Snakes in (mostly) strange places