Uh-oh.
The Build-A-Bear 'Pay Your Age Day' is being met with a snag - lines have gotten so long that it's a safety hazard, in some places. The stores and malls are stuffed with adults and kids waiting for their chance to use the promotion.
Pictures posted to 11Alive's Facebook page shows the sheer volume of people waiting in massive lines in hopes to grab a coveted plush toy.
PHOTOS | Build-A-Bear Pay Your Age Day hits snag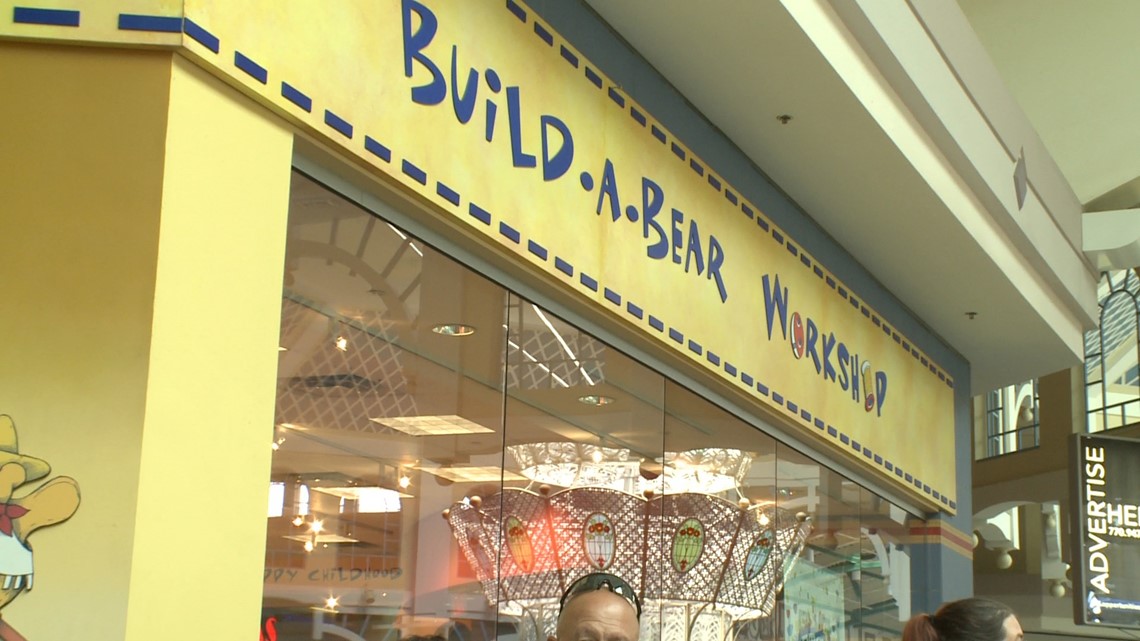 A statement released by Build-A-Bear admits that the crowds exceeded their expectations. They called the response "overwhelming."
"We feel it is important to share that, based on the information available to us before the day began, we could not have predicted this reaction to our Pay Your Age Day event," tge statement read.
The company said each store is facing different challenges and are working with local authorities to find solutions.
"We understand that many Guests were turned away as, due to safety concerns created by the crowds, authorities in certain locations closed Build-A-Bear stores and, in other locations, we were forced to limit the line," the statement continues.
Some people are going home without the stuffed animal they came for. To help ease the disappointment, Build-A-Bear is distributing discount vouchers.
"In response, we distributed vouchers to Guests, who were present in lines, to be redeemed for a future purchase. We are now making vouchers available to our Build-A-Bear Bonus Club members in the U.S. and Canada who log into their account by midnight on July 15, 2018. Vouchers related to this event will be honored through August 31, 2018."
Outside of the Pay Your Age promotion, the company has a kids birthday program that allows them to do the same thing. It's called the Count Your Candles program.
According to the company, "kids 14 and under can "pay their age" for our new Birthday Treat Bear during their birthday month."
PHOTOS | Overwhelming turnout at Build-A-Bear stores for 'Pay Your Age' day
PHOTOS: Overwhelming turnout at Build-A-Bear stores for 'Pay Your Age' day