BURLINGTON, NC -- Sometimes everyday heroes wear a uniform.
Burlington Police Officer, Dana Mitchell would probably never call himself a hero. But his love and outpouring for others has earned him more than respect among his fellow officers.
Officer Mitchell has been nominated to receive the Burlington Police Bobby Davis Sr. Officer of the Year Award. On Thursday, he will be honored after being nominated by a fellow officer.
In Officer Comer's letter it detailed how Mitchell helped a boy named, Albert Jeffries or ALj. After hearing about ALj who needed a heart transplant Mitchell went into action. Officer Comer said, "He contacted the family and asked what they needed. He even helped raise money and get the community together to help the family. He was able to buy gift cards for gas, food and he bought the boy special gifts."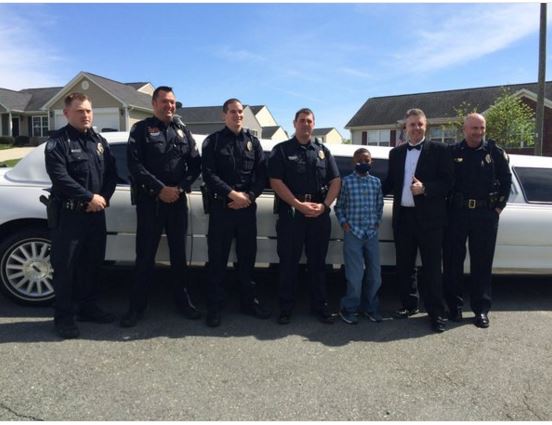 Officer Mitchell said it meant a lot to him to help ALj, "To have seen him during Christmas and the condition he was in waiting on the heart transplant and being able to see video of him riding his bike and being able to play like any other teenager should, like a 13-year-old should be able to is pretty awesome to see."
Officer Comer also wrote about Mitchell's dedication to the job, his professionalism, and his willingness to help so many others.
Officer Mitchell has been with the department for 12 years and will be honored during the Burlington City Council Meeting at 7:00 p.m. on Thursday.
For News Tips: news@wfmy.com or 336-379-9316
Pictures and Videos: myphotos@wfmy.com