ATLANTA-- At least two men left the scene after crashing a car into a home in Atlanta.
Police were called to a hit-and-run at a home in the 1400 block of Westridge Road Friday night. The people inside the vehicle left the scene.
Yvonne Colquitt said she was home lying in bed when she heard a loud boom.
"I came to the door and a car was at the end of the house," she said. "It was a boom and it shook the house. My neighbors heard it also and they came over to see what happened."
Car slams into home in hit-and-run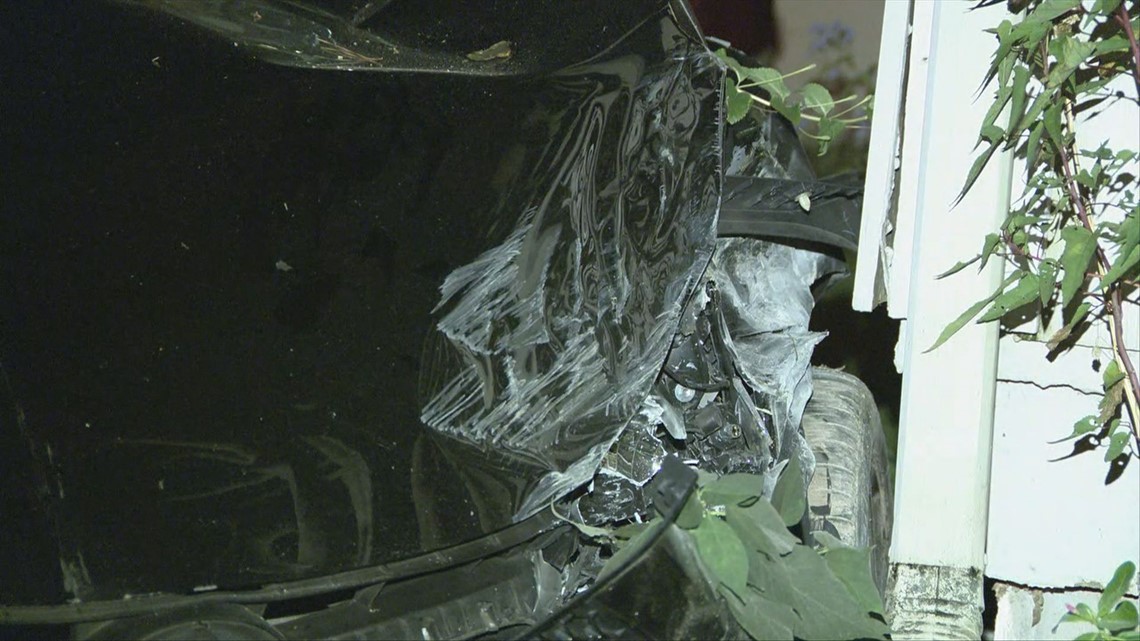 She said she witnessed two people walking away from the house.
"One was saying I can't go to jail, I can't go to jail."
There were no injuries reported at the home.