CARROLLTON, Ga. — When a mother in Georgia saw a young gymnastics coach who needed a kidney to live, she just knew she was the one to help him.
"I started to cry, to be honest with you," Lauren Larrison said, adding that she knew instantly she would be his donor.
Dante Sipp has a kidney disease that "seems to have come out of nowhere" and has been on dialysis for over 5 years. He has Final Stage kidney failure and desperately needs a transplant.
"It is a God thing. He made this connection," Lauren said. "As soon as I saw him I felt this rush and I felt His presence."
Lauren and her husband Brady have three young children. They live outside of Athens. She says she told her husband she would be a perfect match before she ever went to the hospital to be tested.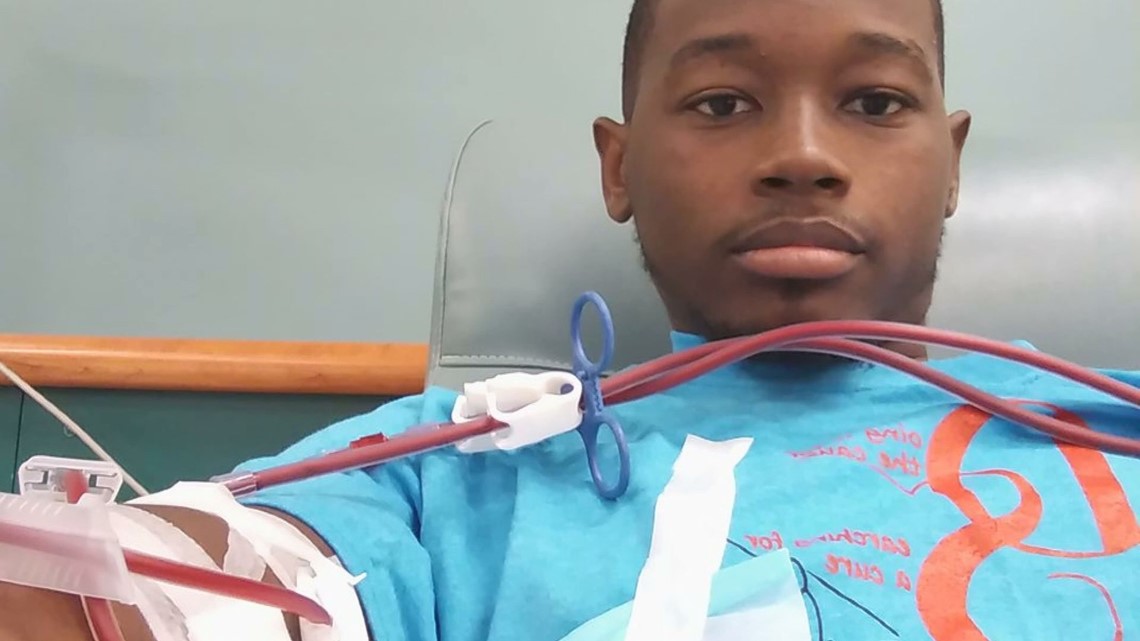 "God was just like, 'this is it. I'm going to be that person," Lauren said. "Dante, I feel like shares my same spirit."
she is saving my life I don't know…how do you thank someone for saving your life.she is saving my life I don't know…how do you thank someone for saving your life.
Carrollton coach in need of kidney transplant
Now, years of waiting for a match came down to a Facebook post Lauren spotted of Dante's story. She said she told her husband, Brady, to prepare for the big life change.
"I'm telling you Brady, I'm his match, I'm preparing you," she said.
"She would not just donate her kidney, it would be part of her liver and bring in about 7 kids we would adopt," Brady replied, laughing.
All the tests confirmed it. She is indeed a perfect match and they are moving forward towards their kidney transplant surgery.
She shared the news in a special video reveal that he watched with his athletes at the gym.
"Two weeks ago I was feeling so down and depressed," Dante said. On Valentine's Day,my boss Ali called me into her office to watch this video."
"I didn't want to cry because I was a work because I had to have my tough face on but as soon as I got to the car it went down," he said. "I just feel like we are going to be life long friends."
"I have already told him, we're going to be lifelong friends. I just know it," Lauren said.
Dante has a few more days on dialysis and plans for the kidney transplant are "10,000 percent set in stone," Lauren said.
One of Lauren's daughters gathered with her mom and dad to pray for Dante.
"I'm proud of my mommy, and I hope he's happy," she said.
Dante is now set to have surgery in March.