ATLANTA -- A man who set himself on fire on the steps of the Georgia State Capitol has died, agents confirmed Tuesday.
According to a short statement released by the Georgia Bureau of Investigation, John Michael Watts died on Monday. The retired Air Force veteran first used fuel and fireworks to set himself ablaze with fuel and fireworks on June 26 as part of a protest of the U.S. Veterans Affair's Office.
► Protesting veteran sets self ablaze with fireworks on Georgia State Capitol steps
Members of the Georgia Department of Public Safety, who were having a press conference nearby, heard the explosions and ran to the scene where a fast-acting state trooper extinguished the man before paramedics rushed him to the Grady Memorial Hospital burn unit.
The resulting investigation led to the evacuation of the state capitol as agents checked the area for other explosives.
► Cops run away from press conference after veteran sets himself on fire at State Capitol
The protest by Watts also fell on the eve of PTSD Awareness Day. According to a recent June 2018 report released by the VA, the average number of veterans who die by suicide each day remains at 20.
The report says only six of them on average were able to get an appointment with the VA. That leaves 14 veterans who committed suicide without even being seen.
11Alive reached out to the Department of Veterans Affairs about the protest. The office of public affairs released the following statement:
While we can't comment on the specifics of this Veteran's case due to patient privacy laws, the department is ensuring he receives the VA care that he needs.
The VA also commented on wait times:
Atlanta VA Health Care System is experiencing a rate of growth averaging approximately 6% per year. We strive to meet the demand for care and we are hiring more staff and expanding the number of Community Based Outpatient Clinics to help meet this demand.
Watts never told officers his rank or where he served.
PHOTOS | Man sets self on fire near Ga state Capitol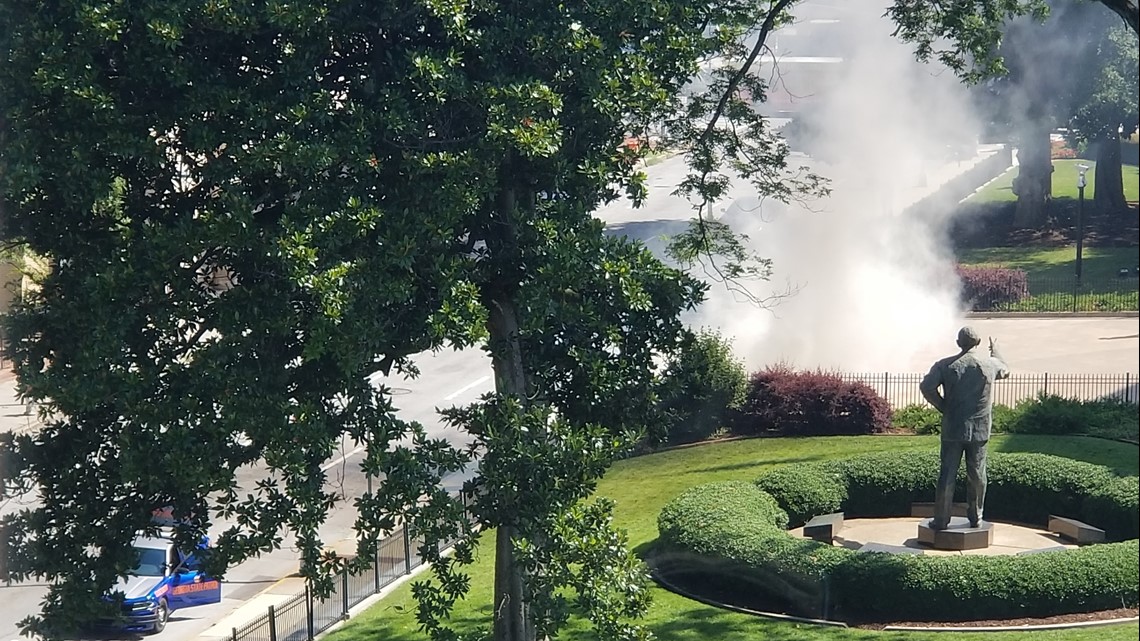 Our service men and women protect us from the horrors of war but what happens when the system set up to fight for them, fails?
Click for their story below, the story of Charlie Foxtrot:
Sign up for The Speed Feed newsletter below to get the latest headlines in your inbox each weekday! (App users click here)