TOCCOA, Ga. — A funeral was held for Chandler LeCroy, the UGA staffer killed last weekend in a car crash that also took the life of one of the football team's players.
Families had a visitation two hours prior to the funeral.
LeCroy, 24, lived most of her life in Toccoa, Georgia. Cathy Thornton got to know LeCroy when she joined the Stephens County High School cheer squad in 2012.
"She's a firecracker. From the get-go, she was just a go-getter," Thornton said of LeCroy. "She just got things done. Anything you needed her to do, you just asked and she took the initiative and dotted every I and crossed every 'T,' made sure it was done and you didn't need to worry about it. She impacted everyone's life, whether you knew her for two seconds or you knew her for a lifetime."
Nunu Walker met LeCroy in middle school, and the two quickly became friends. Their friend group would travel and make plans to hang out often in Toccoa.
"It didn't matter who you were, where you were at, if Chandler could do anything, she most certainly did," Walker said. "That's just the person she was. She had a heart of gold, met no strangers. If we were all together and one was down, she made sure she got you up, picked you up."
An online obituary describes her early years competing on her high school cheerleading team, winning the school's first-ever Region Championship and placing at the State Competition, as well as attending several mission trips with her church - the one where the service will be held.
In 2020, LeCroy graduated from UGA with a master's degree and joined the school's athletic department as a recruiting analyst.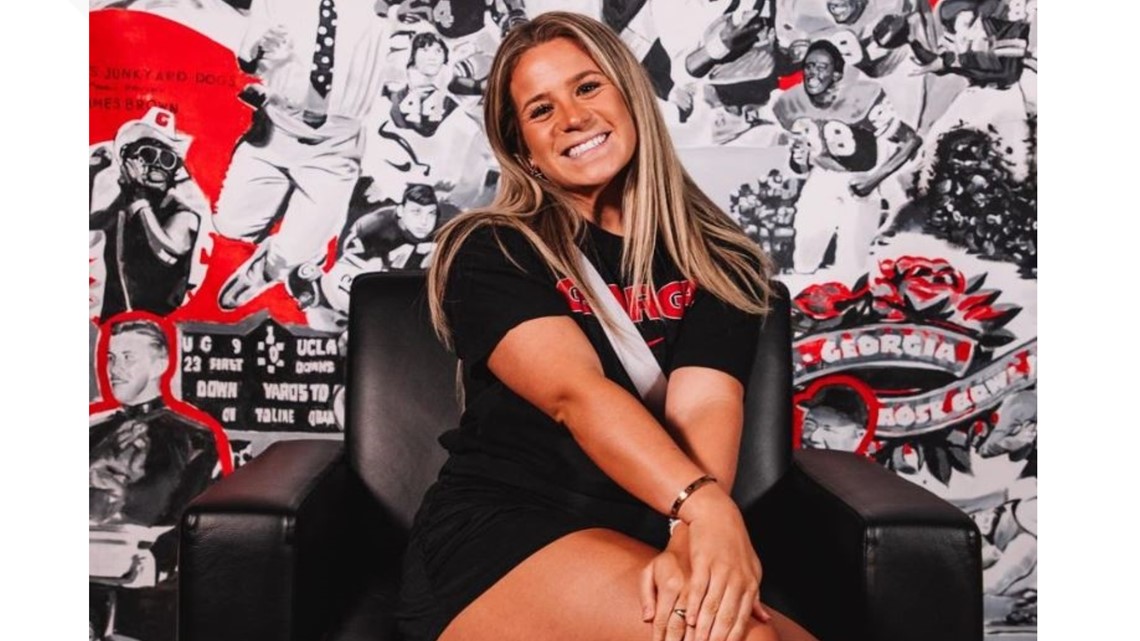 "Chandler loved Georgia Football more than anyone we knew," her obituary reads, noting her willingness to give so much of her time to recruiting for the team. That passion and love would extend to making cards for families, decorating at events and planning recruiting events.
"She had a way of making each and every prospect and their families feel like her own family," the statement added.
That dedication wouldn't go unnoticed by the team.
"She made it her responsibility to help every single entity in the building, whether that be defensive and offensive support staff, nutrition, equipment, operations and any department that needed a helping hand," her obituary states. "Every department of Georgia Football lost a member of their team and she will forever be missed."
The single-vehicle crash in Athens happened hours after the Dawgs and their fans celebrated UGA's second National Championship in as many years.
Bulldogs football player Devin Willock was also killed during the crash. His mother described him as a gentle giant who loved football and was so happy when he received an offer to play for the University of Georgia.
Offensive lineman Warren McClendon, 21, and staff member Tori Bowles, 26, were also hurt in the crash. McClendon was released from the hospital Sunday evening; Bowles was still listed as critical, according to 11Alive's UGA insider with UGASports.com
Separately, friends and family are looking for a jacket that LeCroy wore to the SEC Championship Game that she lost. Anyone who might have found it should get in contact with Mercedes-Benz Stadium or the school to get it back to her family.
The jacket is a denim jacket that shows Kirby Smart kissing the national championship trophy from last season, with the years of UGA's national titles underneath.