COBB COUNTY, Ga. — Anime Weekend Atlanta is happening now at the Cobb Galleria Centre and the Renaissance Atlanta Waverly Hotel & Convention Center. This four-day convention is a family friendly-celebration of all things Japanese anime, Manga, and cosplay.
Anime Weekend Atlanta provides a place for fans of Japanese animation and Manga to come together, as well as educate attendees about the history and culture.
Panels, guest speakers, video games, cosplay galleries and artist alleys are a few of the many activities that take place during the weekend. Japanese band Spyair will make its western debut as a special treat for the 2018 convention.
Anime Weekend Atlanta held its first convention in 1995, and came to the Cobb Galleria Centre in 2003 with more than 4,500 attendees. It has been recognized as one of the most popular Japanese animation conventions in the United States and one of the top-10 attended anime conventions in North America.
PHOTOS: Anime Weekend Atlanta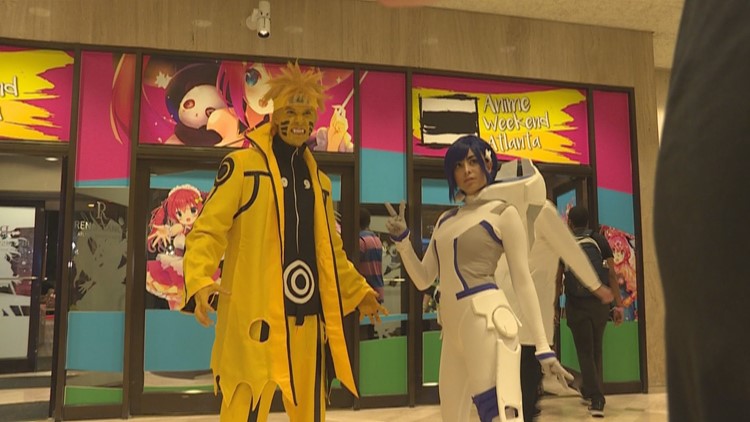 This year marks the 15th anniversary of Anime Weekend Atlanta in Cobb. The convention recently committed to being at the Cobb Galleria Centre during Halloween dates in 2019, 2020, and 2021 and continues to choose Cobb for its accessible parking and variety of dining options for attendees.
"The Cobb Galleria Centre has consistently collaborated with us to meet our needs and exceed our expectations," said Faisal Ahmed, CEO of Anime Weekend Atlanta.
Anime Weekend Atlanta had an economic impact of more than $5.3 million in 2017. The convention is projected to host more than 32,000 guests this year, with approximately 1,500 international visitors. To purchase tickets and view the full Anime Weekend Atlanta schedule of events, visit awa-con.com. On-site registration will also be available.