A catering van stolen from a Cartersville Chick-fil-A has been recovered.
Police confirm on Wednesday morning the van was found abandoned in a residential Acworth neighborhood.
According to police, a homeowner walked outside to find his vehicle damaged by the Chick-Fil-A van sitting in the roadway. The van also had considerable damage.
The 2016 Ford Transit was stolen from the Chick-fil-A at 115 Cherokee Place earlier this month.
Surveillance video captured a white man with long brown hair, dressed in a long sleeved camouflage shirt, walking around the parking lot of the restaurant on November 5th. The suspect then got into the van and drove away heading toward East Church Street.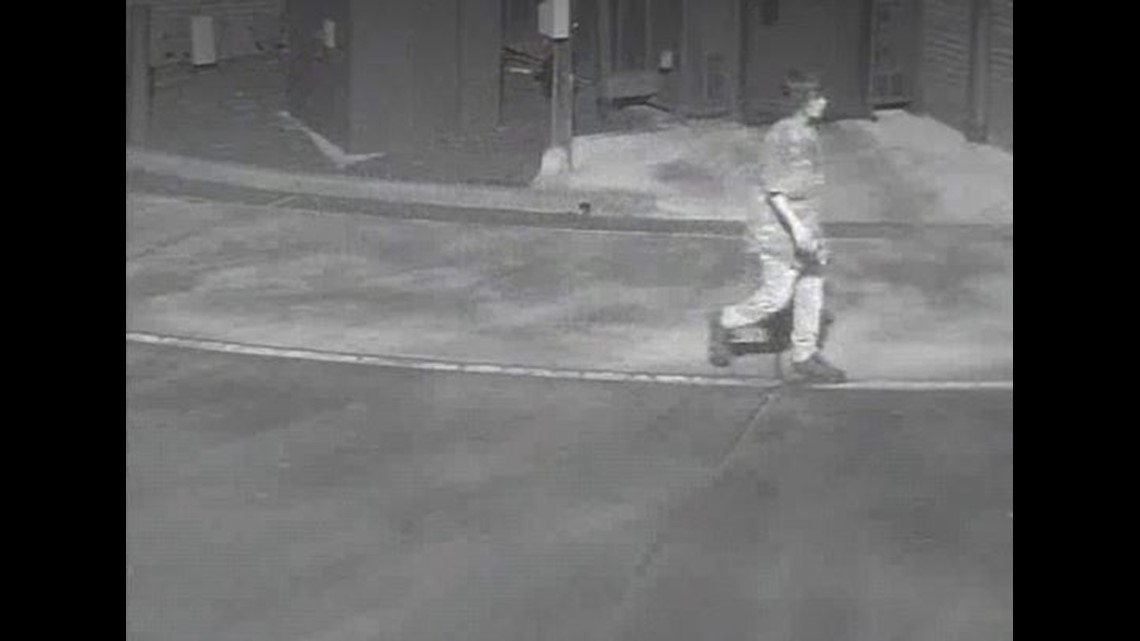 According to the police report, employees did not immediately report the van stolen because they were not sure if the van was being utilized by an employee.
The Chick-fil-A in Cartersville shared a Facebook post offering free Chick-fil-A to the person that identifies the suspect, leading to an arrest.