ATLANTA — Is it a sign? Is it an omen? A local photographer tells 11Alive thousands of birds have been roosting at the Ford Factory Lofts - right before Halloween.
The sight is right off the BeltLine near Ponce City Market and the Kroger - formerly known as "Murder Kroger" - that just opened last week.
Stephen Ramsden contacted 11Alive, sharing with us how at sunset, the birds - that look like bats to some - dive into the chimney and sleep. He told 11Alive Photographer Tyson Paul Tuesday evening they are not bats, but chimney swifts.
"We've got a really cool thing going on right on top of the Ford Factory Apartments," he said.
The nature photographer been capturing the eerie sight occurring in the sky.
"Right around sunset, or a little after sunset, they all make a tornado-like shape and dive back in the chimney," he said.
Chimney swifts spotted roosting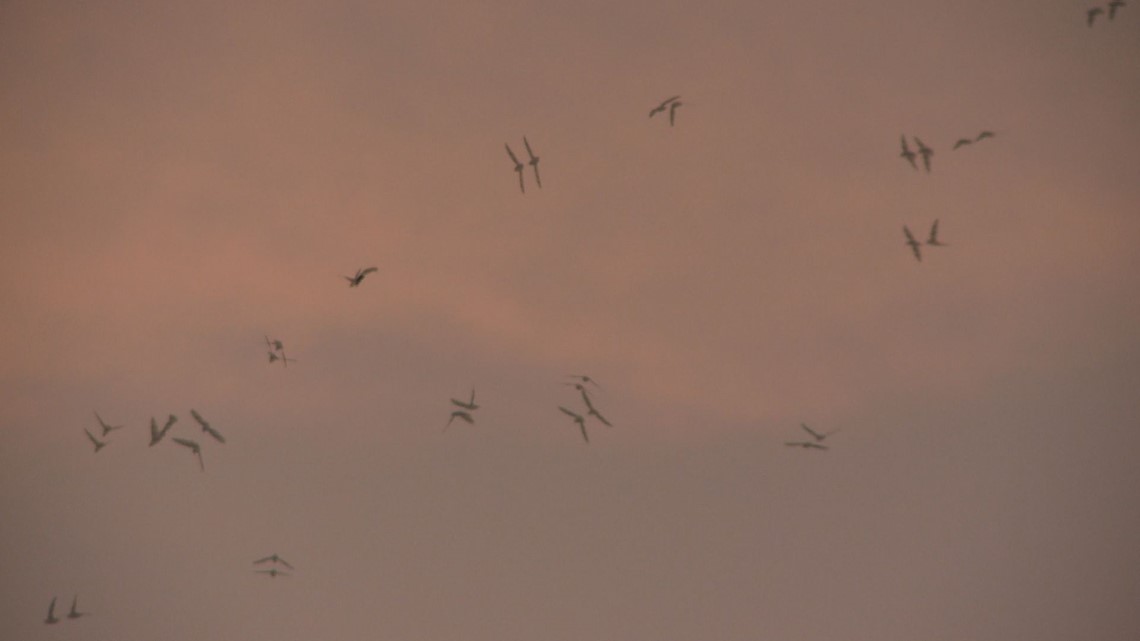 You can spot the birds by just standing in the parking lot and looking up - something that Ramsden said most who pass fail to do.
"Nobody even looks up anymore," he explained. "Everybody is staring at their cell phone."
It's a sight you don't see everyday.
"I want to watch them and just marvel over how awesome they are," he added.
Tyson Paul contributed to this report.
ALSO READ:
Sophie's Nightmare: How a Georgia mother allowed her boyfriend to impregnate her 10-year-old
East Point woman says UPS truck plowed into her mailbox
Arrest warrant issued for man previously cited for Buckhead 'party house'
Always to remove feminine symbol from packaging to respect trans, non-binary users
See how Georgia head coach Kirby Smart's salary ranks among NCAA coaches