CLAYTON COUNTY, Ga. — Clayton County Police on Monday said one of their officers fatally shot a man while they were conducting a stolen vehicle investigation.
Georgia Bureau of Investigation agents identified the man as 19-year-old Eric Holmes of Stone Mountain.
Chief Kevin Roberts in an evening news conference said police were called around 11 a.m. to the 1000 block of Commerce Road to look into a vehicle stolen from Rome, Ga. that may have also contained weapons. Police located the vehicle and were able to confirm that it was stolen, according to Roberts.
"During his investigation, he was presented a suspect who introduced himself to the officer and during that confrontation an altercation took place that caused the officer to fatally shoot that suspect," Roberts said.
He explained that the shooting happened in the parking lot of one of the businesses, which the GBI identified as IGM Surfaces, LLC.
"The vehicle was parked and unoccupied and the suspect walked up to the officer," Roberts said.
The GBI said Holmes talked to the officer, but gave no indication of his connection to the stolen vehicle.
"While speaking to the officer, Holmes abruptly walked away, entered the stolen vehicle, and started the engine. The officer gave commands for Holmes to stop. The officer fired several shots, and the man left the scene in the stolen vehicle," according to the GBI.
They said the officer called for assistance and pursued Holmes in the marked patrol car.
After the "altercation," Roberts said the suspect drove away and lost control of the vehicle and it went into a ditch. The GBI said this scene was about a quarter mile from where the incident began.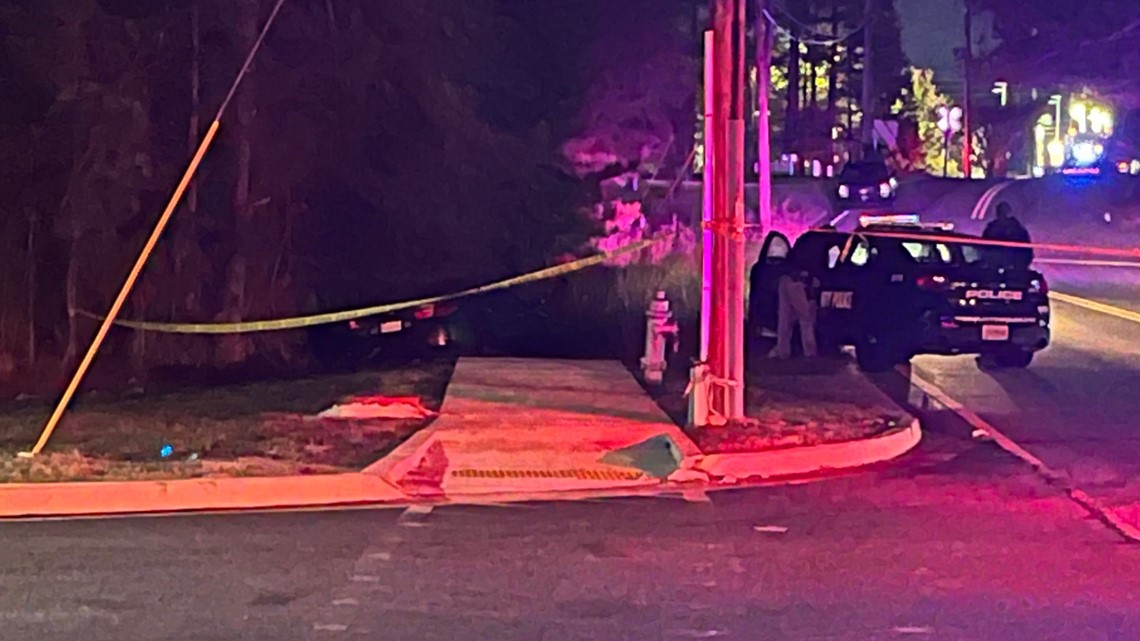 According to the GBI, Holmes was pulled from the vehicle, placed under arrest, and the officer provided him with care until EMTs arrived. Holmes was taken to the hospital where he died.
Two handguns were found in the vehicle, GBI said. No shots were fired at police, according to Roberts.
"There's further investigation, it's still ongoing," he said, adding that their department hopes to provide more information in the future.
GBI is still conducting its investigation; Once agents are done, the case will be handed over to the Clayton County District Attorney's Office for review. Clayton County Police is also conducting an internal investigation.
This is the 100th police shooting GBI has been called to investigate this year, the agency said.
This is a developing story. Check back often for new information.
Also download the 11Alive News app and sign up to receive alerts for the latest on this story and other breaking news in Atlanta and north Georgia.