ROME, Ga. — The Peach State's movie industry is growing again - this time getting its first Latina-owned production company in Rome, Georgia.
Construction is already underway for Playa Azul Media (PAM) Studios at 510 Broad Street. Rome is PAM's first commercial space, with others planned around the state as the studio grows.
Founder and CEO Maria Guerra-Stoll said she hopes to build a community for the entertainment industry in Rome. She wants to help women and minorities succeed in film and television and keep jobs in the state.
PAM Studios is working with schools such as Georgia Highlands College, Piedmont College, and the Georgia Film Academy to create opportunities for students to work and start their futures in the business.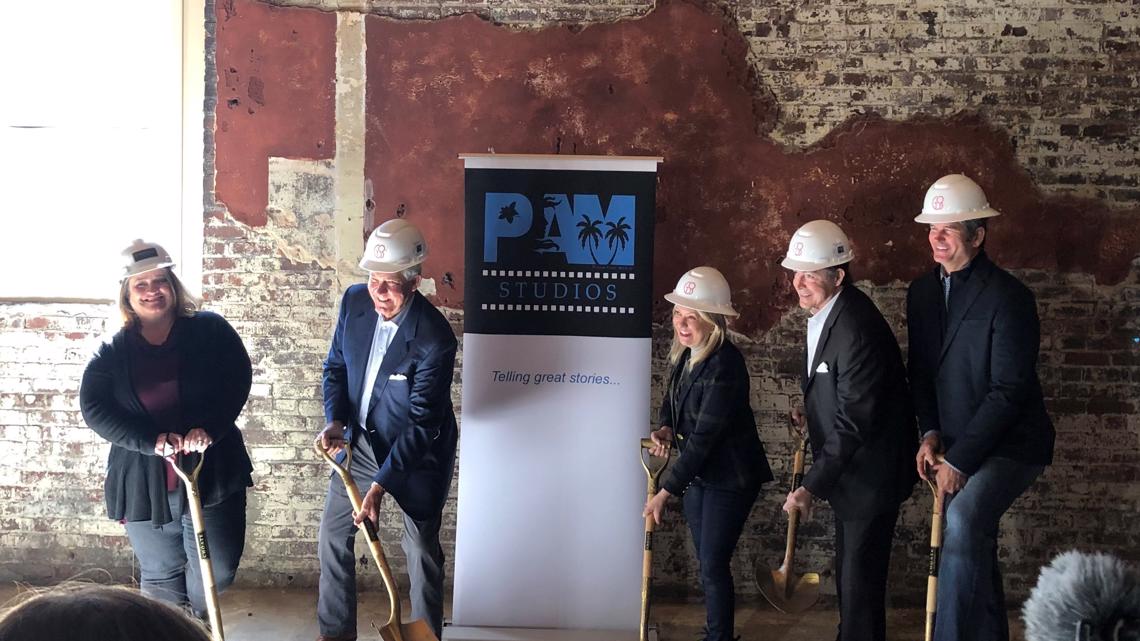 "We're going to help educate and give work to young students," said Guerra- Stoll, "We're all for students and building new futures for them."
Guerra-Stoll also founded GSP Architects and Interiors, which recently completed Tyler Perry's 330-acre movie studio campus.
"I was an architect for Tyler Perry Studios when we started in 2007, and I saw what he did with his community and I'm very proud of him. So I said, 'If he can do that, why not?' I mean there are a lot of Latinos. We're invincible. And we want to see if we could tell our stories. So five years ago, I decided I would try, and today is the day we've finally made it," said Guerra-Stoll.