Ongoing efforts to remove an unstable crane from the middle of a busy area of Midtown Atlanta will soon reach their next milestone.
The next major step will take place on Sunday when crews begin reinforcing the leaning crane for its planned removal. In a message shared from through Atlanta Fulton County Emergency Management Agency, the cranes were described as 600 and 900-ton models
Crews have been working around the clock since Friday when the crane began to lean dangerously into a building on West Peachtree Street.
"Our team and consultants worked through the night to establish a plan to remove the crane safely," the company wrote in a state on its website.
Photos: Equipment to remove remove leaning crane in Midtown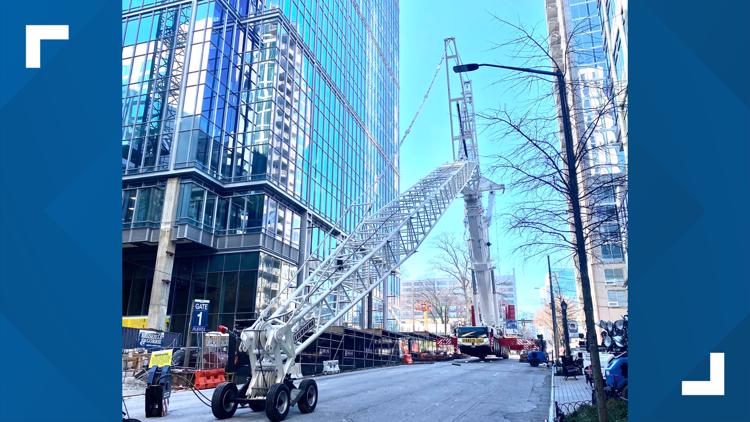 As a result of the risks and ongoing work involved, roads in the area of West Peachtree and 13th streets were closed and the immediate area was evacuated.
The company also detailed "increased activity" in the area as crews continue to build and properly position the cranes. This will take "significant time" to put together, the site mentioned.
West Peachtree remains shutdown between 10th Street and 14th Street, in addition to a few other roads in the area. People who need to navigate in the area will have to take alternate roads and will be impacted by traffic congestion.
On Friday, Atlanta Fire Public Information Officer Cortez Stafford said streets could be shut down for the next 24 to 48 hours as crews work to dismantle the crane.
As of Saturday evening, no injuries have been reported.