ATLANTA -- A press conference about the upcoming 'hands-free' law that is going into effect on July 1 ended abruptly after several loud bangs were heard ringing out.
Natalie Dale with the Georgia Department of Transportation was in the middle of addressing the upcoming 'hands-free' law when four loud bangs can be heard.
Fire truck alarms are heard blaring shortly after the bangs and video shows the officers who were at the conference turned around and ran towards the noise.
It was later revealed that a man, who says he's a veteran, had set himself on fire in protest at the front steps of the Georgia state Capitol. He was transported to Grady.
PHOTOS | Man sets self on fire near Ga state Capitol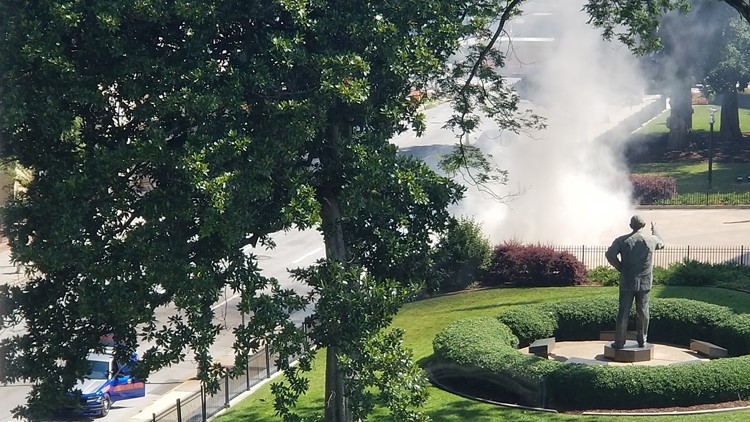 Sign up for The Speed Feed newsletter below to get the latest headlines in your inbox each weekday!