DEKALB COUNTY, Ga. — Editor's note: The video above is ongoing coverage of recent violent events near 'Cop City'
Residents who live in the area activists call 'Cop City' are ready for demotrators to leave following a deadly clash with police earlier this week where one activist lost their life.
The long battle between the self-titled 'Forest Defenders' and law enforcement began in September of 2021 after Atlanta City Council approved a ground lease agreement with the Atlanta Police Foundation for a new state-of-the-art Public Safety Training Center on 85 acres in southeast Atlanta.
The agreement also stated that the remaining 265 acres on the property would be greenspace which is not currently accessible to the public. The agreement also said exterior land would feature passive recreation areas with minimal environmental impacts to the nearby forest area.
What surrounds this land is several neighborhoods, many with residents who weren't aware of the political battleground they were living around.
"I had no idea what was really going on out here," Mike Spivey, who moved from Denver, Colorado, two years ago, said.
Spivey moved down to Georgia to start a renovation project on a dilapidated home his son had purchased years prior. He said things were quiet in the area when the center was first approved, but in the past year, that's changed.
Some weekends, Spivey said he would see people lined up down the street to camp out in the woods, but even though there were more people, he said they stayed to themselves.
When Wednesday came around, Spivey recalls his neighborhood and the area around it being anything but quiet.
"There was anywhere between 70 to 80 squad cars all in the area," said Spivey.
Law enforcement from several agencies swarmed the area after a state trooper was shot and fellow troopers returned fire, killing a protester. It happened while a multi-agency task force was clearing out a portion of the forest where they said trespassers were living who were against developing the new public safety training facility.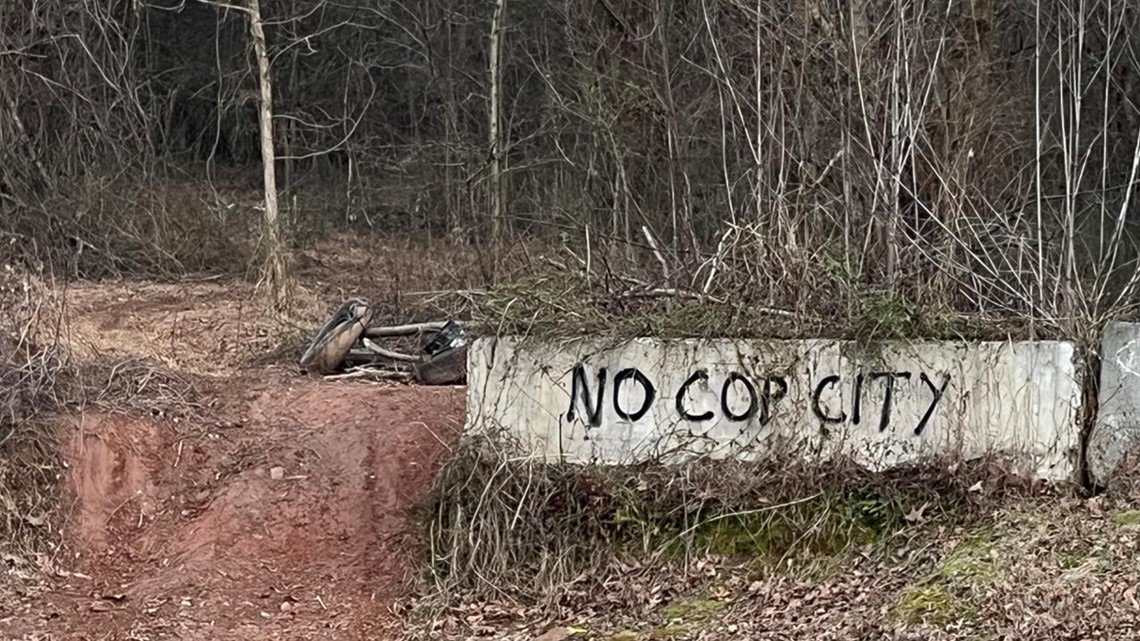 "I was surprised," Spivey said.
While surprised, Spivey said he isn't worried and has no plans of moving out of the area. He added that one of his neighbors did move following break-ins in the area from who they believed were the people living in the wooded area. Spivey has amped up security on his property to deter thieves, hopefully.
"One of the things I did here at my house, I got a security light out front here. I petitioned everyone on this block initially to get street lights in and it took them about six months to be put up," Spivey said.
In all, Spivey hopes the situation will end and looks forward to the training center being built across the street.
"Transitions happen okay, anywhere you live," he said, and added, "I think it's' a good thing because what they're talking about is having a police academy out here so for me, I feel like it will be even safer to live out here.
Dekalb County Police said late Friday evening, they would be increasing patrols in neighborhoods around the wooded area near Intrenchment Creek. Those neighborhoods are near Fayetteville Road, Key Road and Constitution Road.