A couple is facing federal charges for allegedly helping inmates escape and running what officials call an 'inmate taxi' out of the U.S. Penitentiary in Atlanta.
Federal inmate Deldrick Jackson and his fiancée Kelly Bass are accused of helping inmates escape from prison by providing a ride from the penitentiary to outside locations. The rides happened between approximately November 2016 to April 2017.
U. S. Attorney John Horn said their actions resulted in inmates escaping prison. "Inmates who escape from custody present a threat to the safety of the citizens in the area. Safety concerns also arise when inmates return with contraband to feed a thriving black market," he said.
A federal grand jury indicted Jackson, 41, of DeKalb County, and Bass, 38, also of DeKalb County, on conspiratorial and substantive escape charges.
Photos | Broken fences at the Atlanta federal penitentiary
Photos | Broken fences at the Atlanta federal penitentiary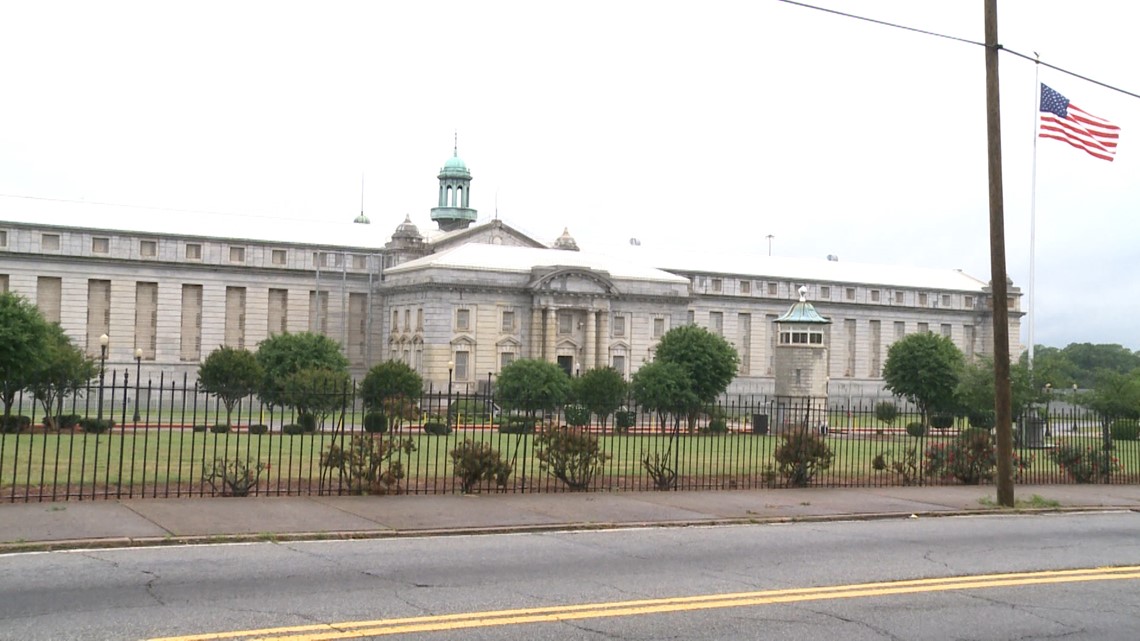 The indictment alleges, "on January 28, 2017, Bass allegedly picked up Jackson and other escaped inmates from outside USP Atlanta, drove them to a nearby hotel, and hours later, returned Jackson and the other inmates to USP Atlanta. Financial records show that Bass received approximately $4,000 from accounts associated with USP Atlanta inmates or the inmates' families during this six-month period."
They were arrested on April 13 after Jackson allegedly escaped from the minimum-security satellite prison camp in Atlanta and was picked up by Bass. Law enforcement pulled over Bass' SUV and reportedly found two cell phones, a box filled with packs of cigarettes and several bottles of alcohol. Police said these items are consistently smuggled into the prison.
Davis J. LeValley, Special Agent in Charge for the FBI Atlanta Field Office, said this illustrates problems at the federal camp, "The federal indictment of both federal inmate Jackson and his girlfriend Kelly Bass not only illustrates very clearly the problems at the federal camp of the U.S. Penitentiary Atlanta but also the efforts underway by the FBI, working with the Atlanta Police and its other law enforcement partners, to remedy the matter."
The case is being investigated by the Federal Bureau of Investigation and the Atlanta Police Department.
CRIME | Mug shots
Mug Shot Photos