Cumming — In a kitchen in Cumming, Georgia, a group of chefs-in-training are banding together to battle cancer.
They tell 11Alive 4-year-old Hamilton Elrod was diagnosed with cancer in August 2017, and since then, his family has found joy through cooking despite the diagnosis.
According to The National Children's Cancer Society (NCCS), Hamilton and his siblings Madison and Iris each take on special jobs from basic chopping to measuring ingredients. Sometimes the kids even compete for cooking tasks.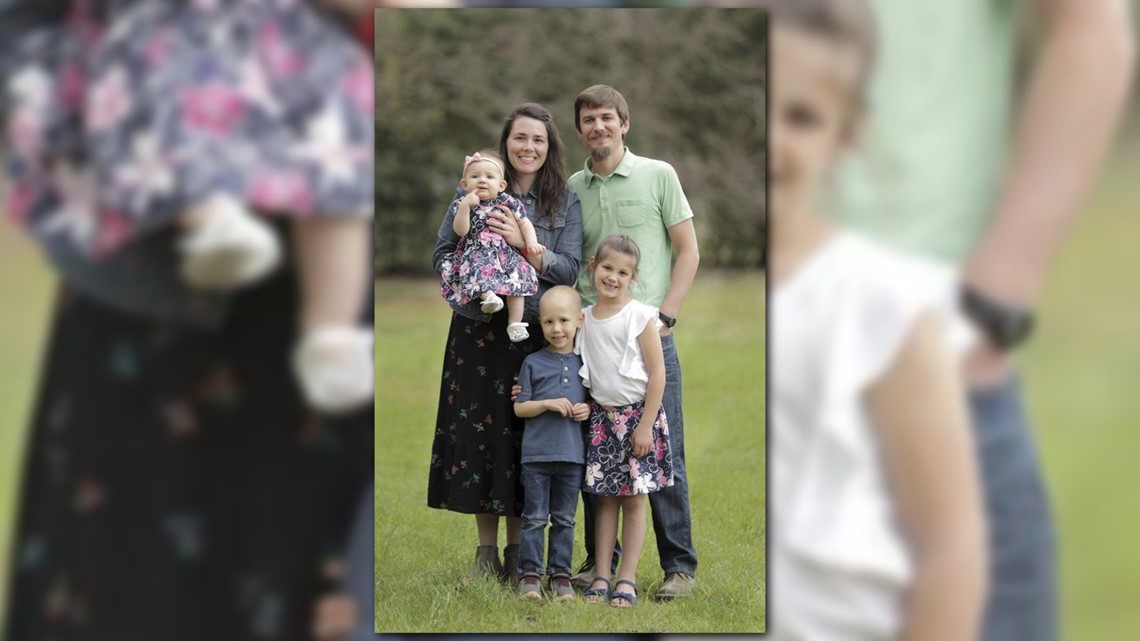 Meals range from holiday favorites like pumpkin chocolate chip bundt cake for Thanksgiving to healthy meals that complement Hamilton's treatment. The kids have even started watching cooking shows!
Learn more about The National Children's Cancer Society, which provided travel assistance for Hamilton's treatment, here.
Whitney's Pumpkin Chocolate Chip Bundt Cake (Makes 24 servings)
-3 cups all purpose flour, plus 2 teaspoon
-1 teaspoon pumpkin pie spice (optional)
-½ teaspoon salt (optional)
-2 ½ cups granulated sugar
-1 cup vegetable or canola oil
-1 teaspoon vanilla extract
-¾ bag of miniature chocolate chips
-Powdered sugar, for dusting
Steps
1. Preheat oven to 350 degrees. Prepare 10 inch bundt baking pan with cooking spray.
2. In a medium bowl, combine flour, baking soda, spices, and salt with whisk.
3. In a stand mixer or large bowl, beat sugar and oil together until combined. Scrape down sides and bottom of bowl. Add eggs, one at a time, making sure to scrape sides and bottom of bowl after each addition. Add vanilla with the last egg.
4. Alternate adding the flour mixture and the pureed pumpkin, starting with the flour and ending with the pumpkin.
5. In a bowl, add chocolate chips and remaining 2 teaspoons of flour. Mix together to coat all of chips. Add chips to batter and mix until well combined in all of batter.
6. Pour into prepared bundt pan. Bake for 60 - 65 minutes or until toothpick or skewer comes out clean. Cool for 10 minutes before inverting on wire rack. Cool completely before dusting with powdered sugar.