STORY UPDATE - 11Alive News would like to clarify that Carolyn Collins is not affiliated with or promoting any GoFundMe accounts fundraising in her name.
On a typical school day, Carolyn Collins is cleaning up after students and keeping Tucker High School tidy.
But tucked into a corner of the school's cafeteria, is the place you'll discover Collins' true calling: her "Care Closet."
For the past three years, Collins, a custodian, has been collecting and distributing clothes, school supplies, even food for the school's homeless students.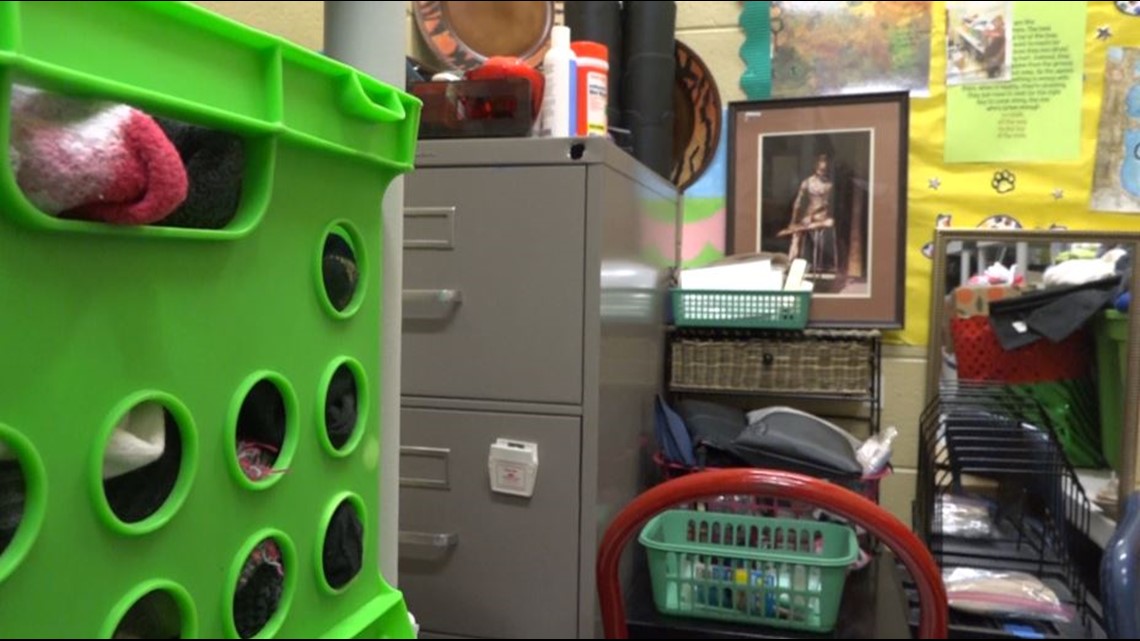 "These are our babies," Collins said. "They just want to learn. I just want to take care of them. Some of them sleeping in cars, some in hotels."
Collins said she was called to care for the kids while she was on her early shift three years ago. The students, she said, were dropped off early and hungry with no where to go.
But it's the loss of her son, killed during a home invasion, that also motivates her mission.
"I'm just trying to our young boys from stealing and killing," Collins said, adding she suspects the reasons for the crimes often are the outcome of homelessness and a cry for help.
"I'm trying to give 'em all they need in this closet," she said.
Since the project first started, Collins has kept the closet stocked, often with money from her own pocket. She estimates she helps between twenty and thirty students a year, some are siblings of her high school students.
She also suspects the need is greater.
"There's probably more of them, but a lot of kids don't say anything," Collins said. "I tell the teachers a lot, 'If you see a child with their head down, the same clothes on day after day, let me know.'"
The closet is stacked with clothes and necessities plus messages of inspiration and hope. Students take home the items they need and also leave knowing someone cares.
'I'm doing something for the kids every day," Collins said. "Every day. It's part of my job."
Anyone wanting to drop off donations can leave them at the front desk of Tucker High School at the attention of Carolyn Collins.
DISCLAIMER - The 'Care Closet' at Tucker High School has no affiliation with the nonprofit www.CareCloset.org.