DEKALB COUNTY, Ga. — DeKalb County fire crews responded to an apartment fire at 3595 Woodbriar Circle Friday morning.
The DeKalb County Fire Rescue Department said crews arrived to find the apartment engulfed in smoke and flames, with one person trapped on a second-story balcony.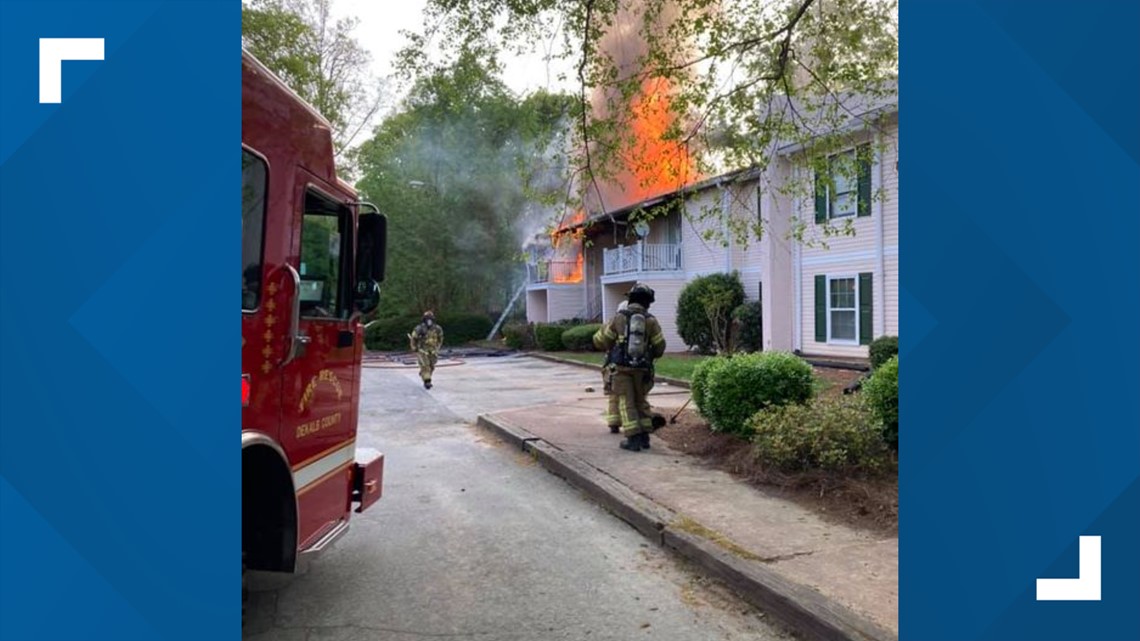 Crews quickly rescued the person trapped, who later had minor injuries. DeKalb fire said no other injuries were reported and one arrest was made.
The American Red Cross Georgia said the fire spread to 10 units, leaving eight of those units completely destroyed. The American Red Cross said 18 people were displaced.
Crews are currently providing assistance for temporary housing, food, clothing and other personal items.
You can see the aftermath of the apartment fire below.
Dekalb Co. fire crews respond to apartment fire Friday morning