LUMPKIN COUNTY, Ga. — North Georgia deputies said they were confronted by an aggressive dog as they attempted to apprehend a man wanted on crimes in two counties, Wednesday.
According to the Lumpkin County Sheriff's Office, they were responding to reports that 29-year-old Justin Brister of Dahlonega may be in the area when they approached a home on Silverwood Drive. The sheriff's office said Brister was wanted in Lumpkin and Hall counties on multiple warrants.
A team made up of the Lumpkin County Sheriff's Office, the Appalachian Regional Drug Enforcement Office and the Hall County Sheriff's office was put together to make the arrest.
As soon as the officers arrived at the location, one person was immediately detained. But that's when they said another man released an aggressive dog on law enforcement before heading back inside the home. The officers were able to defuse the situation with the dog without any injuries to the police or the dog.
Seven arrested in search for man wanted in 2 counties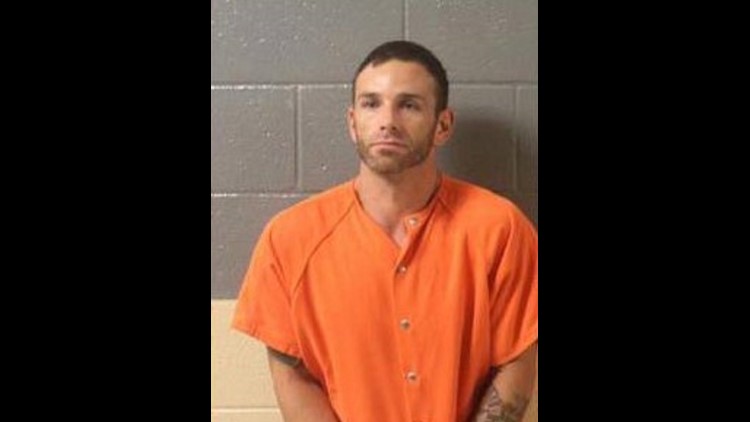 While the situation with the dog was being handled, authorities made sure no one could escape the house. Four people then surrendered to officers. While checking the house, the officers located two more people hiding inside.
Brister was arrested and charged with aggravated assault of a police officer, possession of methamphetamine, fleeing attempting to elude police, reckless driving, operating a vehicle with an improper license plate, tire requirement violations, passing in a no-passing zone, failure to maintain lane and running a stop sign. He also faces multiple pending charges in Hall County.
Others in the home were also arrested on multiple charges in connection to Brister and the incidents that preceded his arrest. Authorities said 34-year-old Donald Nalley of Dahlonega was charged with hindering apprehension of a criminal. They also arrested 27-year-old Wesley Martin of Dahlonega on the charge along with aggravated assault of a police officer.
Both 39-year-old Jessica Brown of Dawsonville and 30-year-old Tamera Brown of Jasper were also charged with hindering the apprehension of a criminal and 30-year-old Christopher Strickland of Cumming was arrested for aggravated assault of a police officer.
Hailing from Dawsonville, 41-year-old Quinton Bailey was also charged with aggravated assault of a police officer.