The year is 1955 and Dolly is nine years old.
It's the next chapter in the country legend's young life, chronicled in Christmas of Many Colors: Circle of Love. The special is a follow-up to last year's hit Coat of Many Colors.
The television movie special shows the Parton family solving problems through love and faith, even surviving an unexpected blizzard. Dolly Parton calls it a true Christmas miracle.
"I really think that people still long for something real, something normal, something ordinary, not so overly done," Parton said in an interview while filming in Covington, Georgia.
The original cast, director, and even the town of Covington, Georgia are returning for the sequel. It's a huge boom for the city and all the local extras hired for the film.
Ricky Schroder plays Dolly's father in the movie: "It's a great story of what everybody is willing to do for each other when they don't think of themselves."
Dolly Parton herself hand picked Little Dolly, played by Ally Lind.
"She's an icon and getting to play her just... wow," the 8-year-old actress gushed.
Unlike the first movie, Patron has a small acting role as the town tramp. She said that woman influenced her own look.
"She had all this big yellow hair, red lips, fingernails, high heels, tight clothes, and so I was just in awe of her," Patron said. "We just thought wouldn't it be a cool thing for me to play that part to be the painted lady that little Dolly sees in the streets and they have a little communication."
PHOTOS: Singer, songwriter Dolly Parton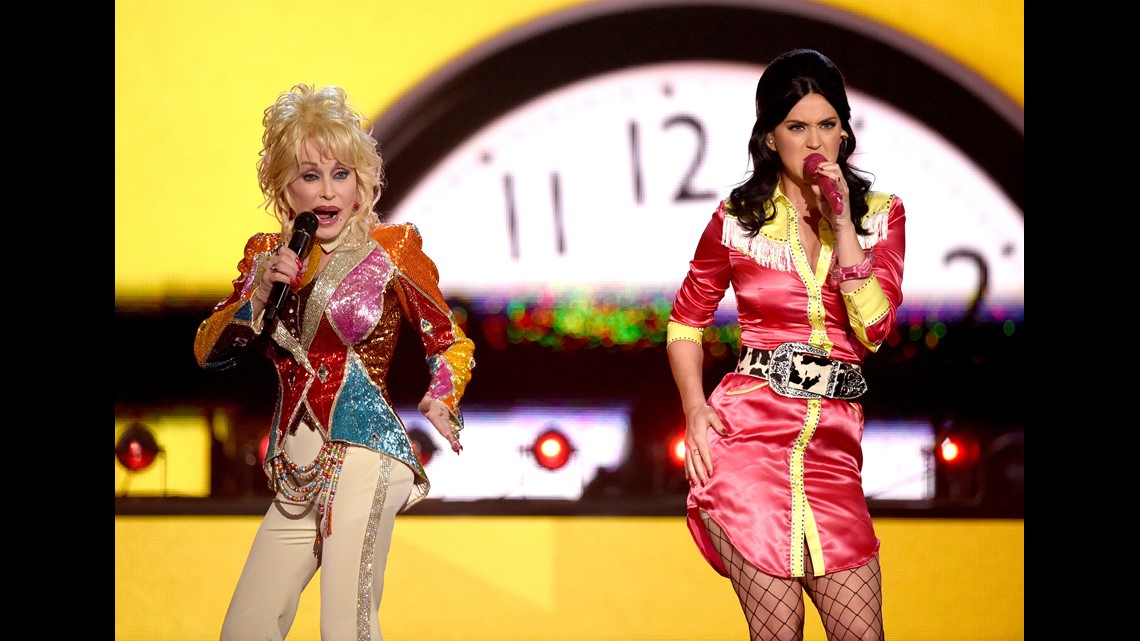 Country singer Jennifer Nettles plays Dolly's mother. She's the glue that holds the family together.

"I hope most of all that people get a chance to see through this Parton family the sacrifice and the love that they had. That is the meaning for them of the Christmas season," Nettles said.
It's a circle of love that rings true for many during the holiday season.
Parton said if the second movie is a hit like the first one, she may do a television series based on her life. She already has another NBC movie in the works called Jolene, based on her hit song.