In a Wednesday morning news conference, Douglas County Sheriff Tim Pounds identified three of the suspects in the mass shooting, who were arrested as 18-year-old Timothy Coleman, 17-year-old Chance McDowell and 17-year-old Chase McDowell. Pounds said the two McDowells are twin brothers and high school students.
He said it was a suspected gang incident and that the two victims killed were "innocent bystanders."
The sheriff said he anticipated further arrests, as well as more charges - including participation in gang activity - against the three suspects already in custody. And by Wednesday afternoon, a fourth suspect was arrested and identified as 17-year-old Kingston Cottman.
The charges for all four include two counts each of murder, nine counts each of aggravated assault and seven counts each of aggravated battery.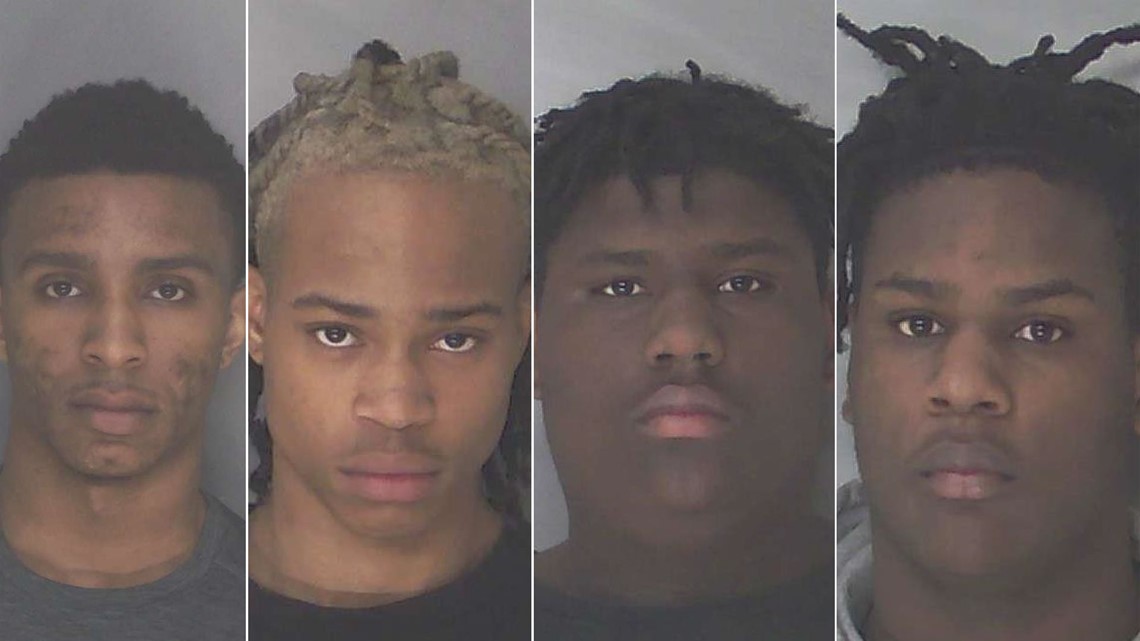 The Douglas County Sheriff's Office posted video of Cottman arriving at the sheriff's office.
At the press conference, the sheriff also presented a gun that was found with an associate of Coleman during his arrest, that Pounds said they believe may have been used in the shooting.
Investigators believe the shooting may have been a gang retaliation incident, with Pounds noting that the victims - 14-year-old Ajanaye Hill and 15-year-old Samuel Moon, were "not the intended targets."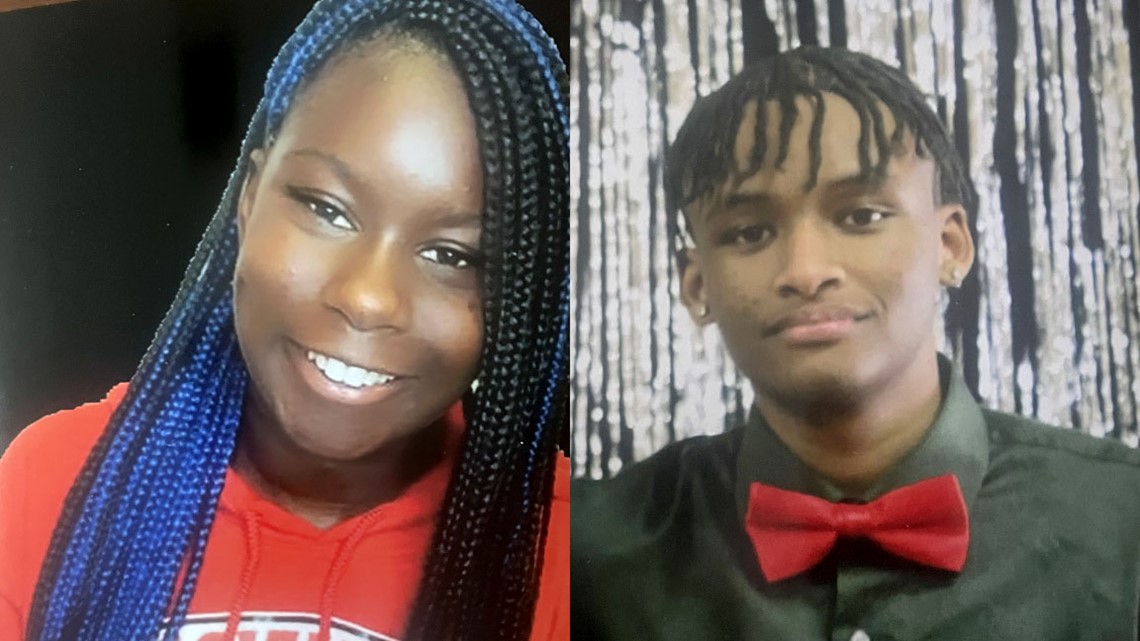 Authorities said that there were over 100 teenagers at the party off Sitka Drive and Talkeetna Road. Aside from the victims killed, seven others were injured.
11Alive also spoke with the family of Samuel Moon, who described him as the "life of their home."
"It feels like someone just took my heart and ripped it out," Samuel's mother Beverly LaFleur said.
Capt. Jon Mauney in the sheriff's office said the homeowners began to shut the party down it as it grew out of control, and that after it was stopped the shooting occurred about 50 yards away in the street of the cul-de-sac.
Neighbors told 11Alive it was a chaotic scene with the wounded scattering into other yards. A neighboring house was struck by the gunfire.
"Kids were fighting apparently and someone pulled a gun out and she was running and got hit," White said.
The owner of the home said it was a Sweet 16 party for their daughter and that six adults were home for the party. They told 11Alive that they ended the party at 10 p.m. because kids were smoking weed. They claimed that the shooting happened at the top of the cul-de-sac.
"It is absolutely devastating that we are having this conversation again," said Douglas District Attorney Dalia Racine in a press conference last week. "This is an all-out assault on our young people, on our children, on our babies, on our community."
DA Racine pleaded with the public to help provide information, saying, "we have to figure out a solution."
"I am saying this also as a parent of children the same age as those precious babies that we had to see dead lying in the street," she said.