ATLANTA - The Atlanta City Council is expected to take up consideration Monday afternoon on a proposal giving nearly $2 billion in public financing to help redevelop the downtown real estate parcel known as The Gulch.
There are big plans for the area that many consider an eyesore in downtown Atlanta -- but only if the council approves the plans.
Sitting in the shadow of Mercedes-Benz Stadium and State Farm Arena, The Gulch is a popular spot for tailgaters and movie makers.
RELATED | City inks deal for Gulch development, with more signs pointing to possibility of Amazon's HQ2
The plan would make the area so much more! The 35-acre area would be turned into a mixed-use facility, which would include affordable housing, an Atlanta Police Precinct and Atlanta Fire Station, a new Nelson Street Bridge, and lots of renovated office buildings.
Photos of the Gulch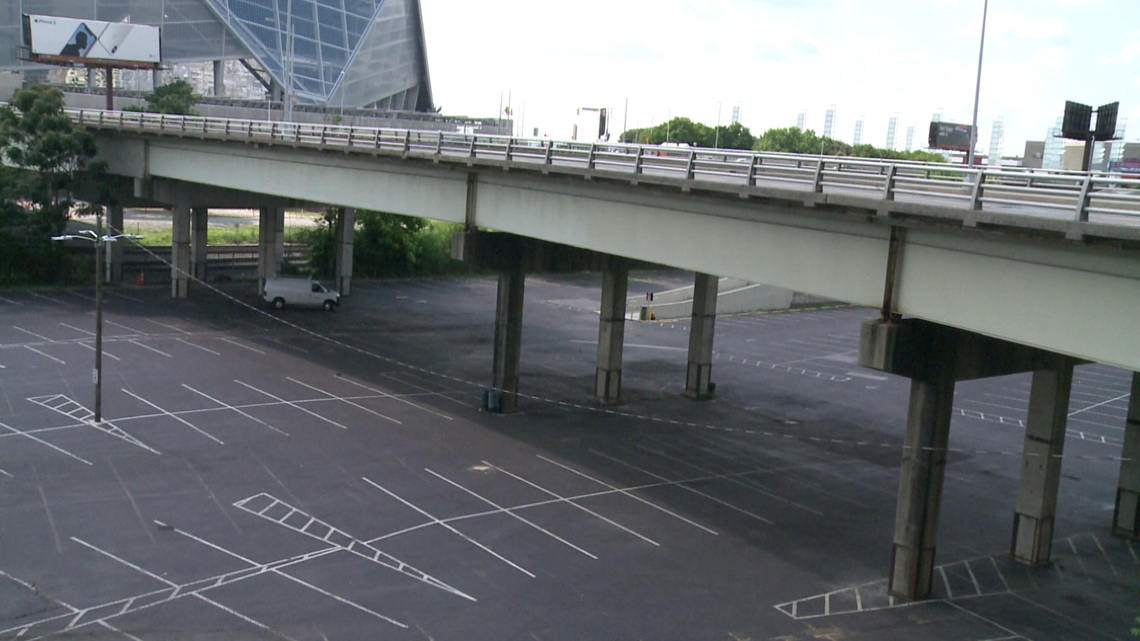 The one word floating around the city about The Gulch -- although no one will say it officially -- is 'Amazon.'
Amazon, which will soon make the formal selection of its proposed second headquarters, dubbed HQ2, has been long rumored to be considering Atlanta. If they were to come to Atlanta, many feel they would choose to place that new headquarters in The Gulch.
The sole group bidding for the land is Los Angeles-based real estate developer CIM Group.