DUNWOODY, Ga. -- One of the two people who was gunned down at a Tallahassee yoga studio on Friday was 21-year-old Maura Binkley, of Dunwoody.
Binkley was a student at Florida State University and a 2015 graduate of Dunwoody High School.
Binkley's mother and father told said that they drove to Tallahassee from Atlanta today to meet with investigators. The last time they saw their daughter was while she was on school break, in October.
Binkley's father, Jeff, told the Tallahasee Democrat that, during the last conversation Binkley had with her mom, she asked for a pumpkin bread recipe.
Binkley's father, Jeff, said his daughter hated gun violence and he never dreamed she would become a victim. Jeff said his daughter was kind and very intelligent; she was a member of Tri Delta Sorority.
Dr. Nancy Van Vessem, 61, was also shot to death during the incident at Hot Yoga Tallahassee Friday evening. She also had ties to the university.
Florida State president John Thrasher issued a statement late Friday.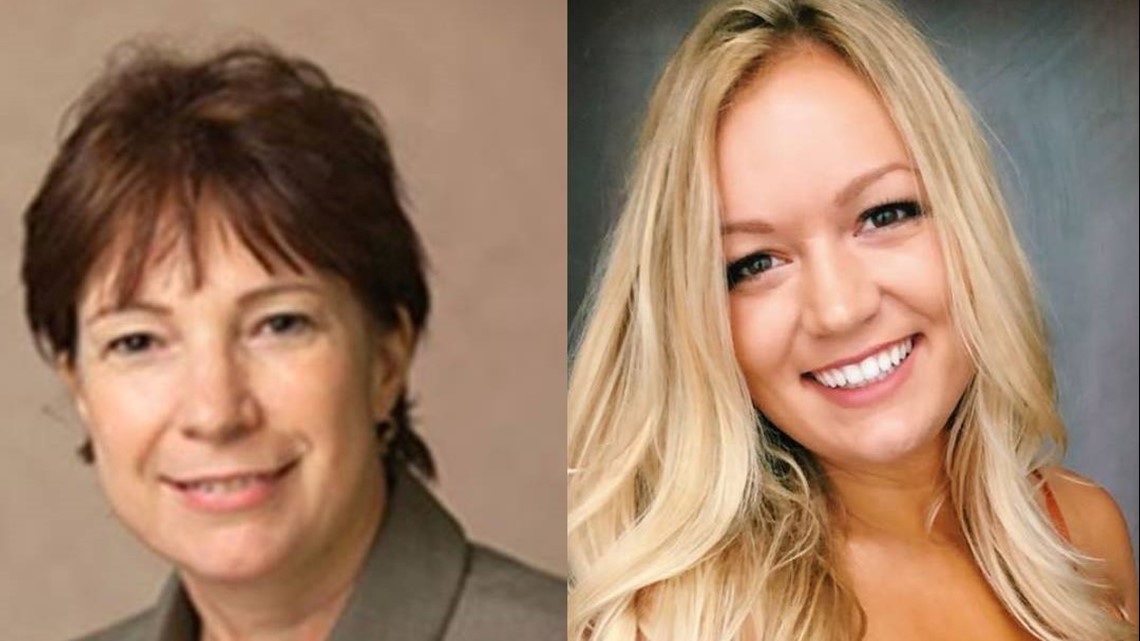 "To lose one of our students and one of our faculty members in this tragic and violent way is just devastating to the Florida State University family," the statement said in part. "We feel this loss profoundly and we send our deepest sympathies to Maura's and Nancy's loved ones while we pray for the recovery of those who were injured."
A Facebook message from St. Luke's Presbyterian Church in Dunwoody offered prayer for those who love and care for Binkley as well as others directly affected by the shooting.
The DeKalb County School District issued the following statement about Brinkley's death:
"We are saddened to learn of this tragic incident involving Maura Brinkley, a 2015 graduate of Dunwoody HS. Our hearts and prayers go out to her family and friends."
Others in the Dunwoody community offered their condolences, including Dunwoody city councilman Terry Nall, who said his daughter attended high school with Binkley.
According to the Tallahassee Police Department, the gunman was identified as 40-year-old Scott Beierle.
The incident at the upscale Midtown shopping enclave was shattered by Beierle, who walked into the studio and began shooting. Van Vessem and Binkley were fatally wounded before Beierle turned the gun on himself. At least four others at the studio were shot, one other person was pistol-whipped, according to police. One of the wounded victims was shot nine times, another had a bullet to pass through her.
According to the Tallahassee Democrat, 11 people were signed up for the 5:30 p.m. class and one person had canceled earlier in the day. The class instructor was said not to have been injured.
PHOTOS: Gunman opens fire at Florida yoga studio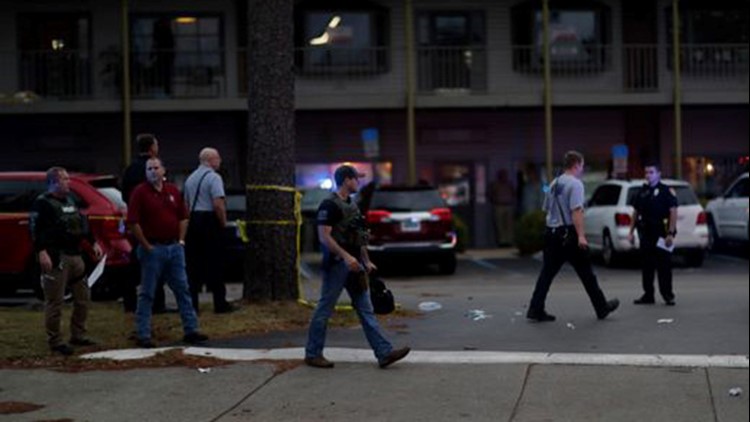 Witnesses said the man who was pistol-whipped had rushed Beirele before the gunman turned his gun on himself.
Other media outlets including the Washington Post reported Tallahassee Mayor Andrew Gillum's chief of staff Jamie Van Pelt said the incident appeared to be part of a domestic dispute, but he told the Tallahassee Democrat no motive had been confirmed.
The Tallahassee Democrat contributed to this report.