EAST POINT, Ga. — Update: Gennie Williams contacted 11Alive on Oct. 30 to say she's received a check from UPS for the damage. She plans on using the money to pay for a new mailbox. Watch the update here.
The sight of a delivery truck often brings excitement because it means the packages we ordered are almost here.
But for one East Point woman, seeing one particular delivery truck left her seeing red after surveillance video caught the truck plow into her mailbox and continue driving.
Gennie Williams contacted 11Alive after it happened.
She said on Sept. 13, she decided about 2:30 p.m. she was going to make a run to the store. When she got back a few hours later, she noticed her mailbox was knocked down at her Semmes Street home in East Point, where she's lived for the last 23 years.
"I couldn't get in my driveway because my mailbox was laying right in the middle of my driveway," she explained. "I said, 'Somebody done hit my mailbox.'"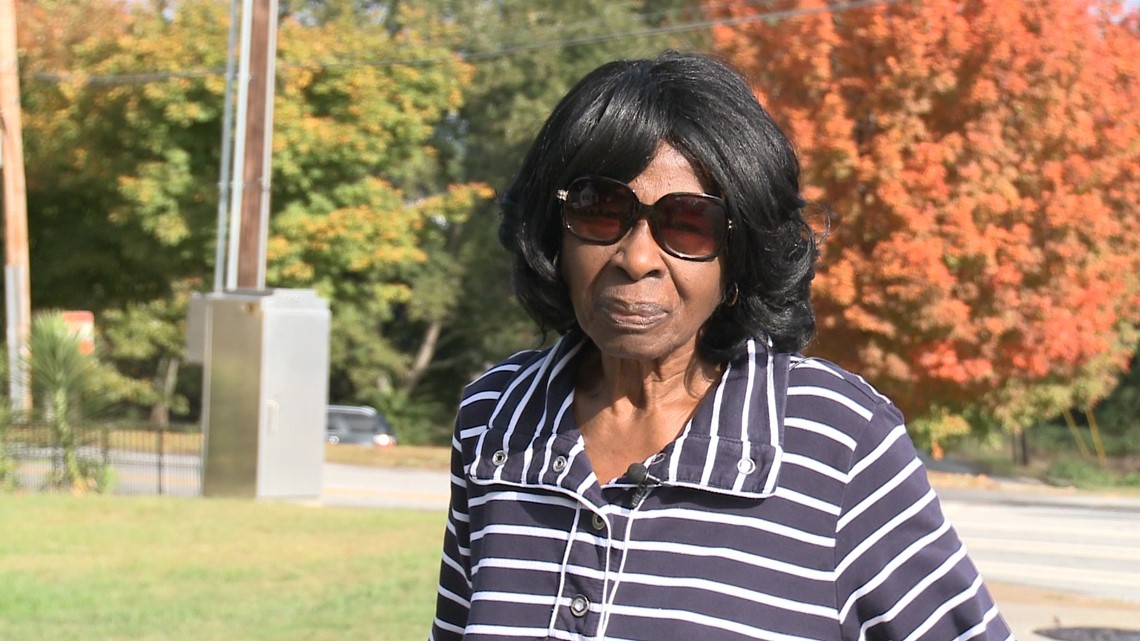 So, the 80-year-old called her daughters over to the house to help her go back through surveillance footage to find out what happened.
"Come to find out, it was the UPS truck," Williams explained.
Video, she said, showed the truck sideswipe the box and continuing to drive on.
"They could have at least told me," she said.
Photos: UPS delivery truck plows down woman's mailbox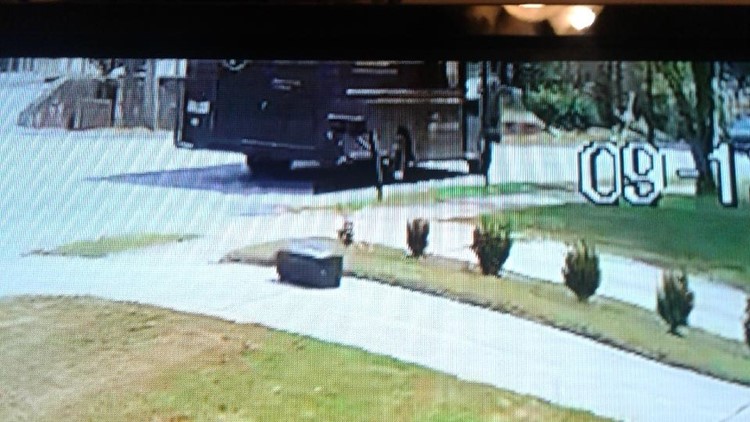 Williams called East Point Police, who filed a report for criminal damage to property. She said she followed up with UPS the following Monday, who told her someone would come out to her home to see the damage.
"He came out here and looked at it - he had another guy with him, and so he told me, 'don't worry about it. We going to fix your mailbox'," she recalled.
She said the employee came out and took pictures and promised to come back the next day to fix it, but "I sat here all day, waiting and waiting on him all day long, and he never came," Williams said.
She said she called him back the next morning and asked what happened, and her promised he'd fix it the following day. He didn't show that day, either, Williams said. Meantime, she said she had to ask the Post Office to hold her mail.
She called back to UPS again, but said she's gotten nothing but the "runaround" and still nothing has been done yet to fix her mailbox. She said the company had been trying to find the driver.
"I said, 'bump the driver.' Just fix my mailbox and get the driver later," Williams said.
After more back-and-forth, Williams said she decided to come to 11Alive.
"I decided I had to go higher. I'm going to show them that they're not going to get away with it," she said. "They're probably get it now."
11Alive reached out to UPS to get a statement. The company said they are working with Williams on her claim.
"We appreciate you bringing your viewer's issue to our attention. Our UPS Corporate Customer Relations team has spoken with Mrs. Williams," the company said through a spokesperson. "We are actively working with the local operations center to resolve Mrs. Williams' issue."
Williams said she ultimately got herself a pole and set herself up a new mailbox for the time being.