A story that WebMD broke revealed a federal Environmental Protection Agency report in 2018 flagged 109 Census tracts across the nation at a higher risk for cancer due to airborne toxins related to the release of ethylene oxide near companies which emit the compound.
The WebMD article noted companies in two metro Atlanta communities -- Smyrna and Covington -- which have been releasing ethylene oxide into the surrounding air. Three of the Census tracts flagged in the EPA report are in those two cities.
The EPA considers it unacceptable if you have 100 extra cases of cancer per 1 million people exposed. In the Smyrna area, it was 114 extra cases of cancer, which is unexceptionable to the EPA. In Covington, it was more than 200.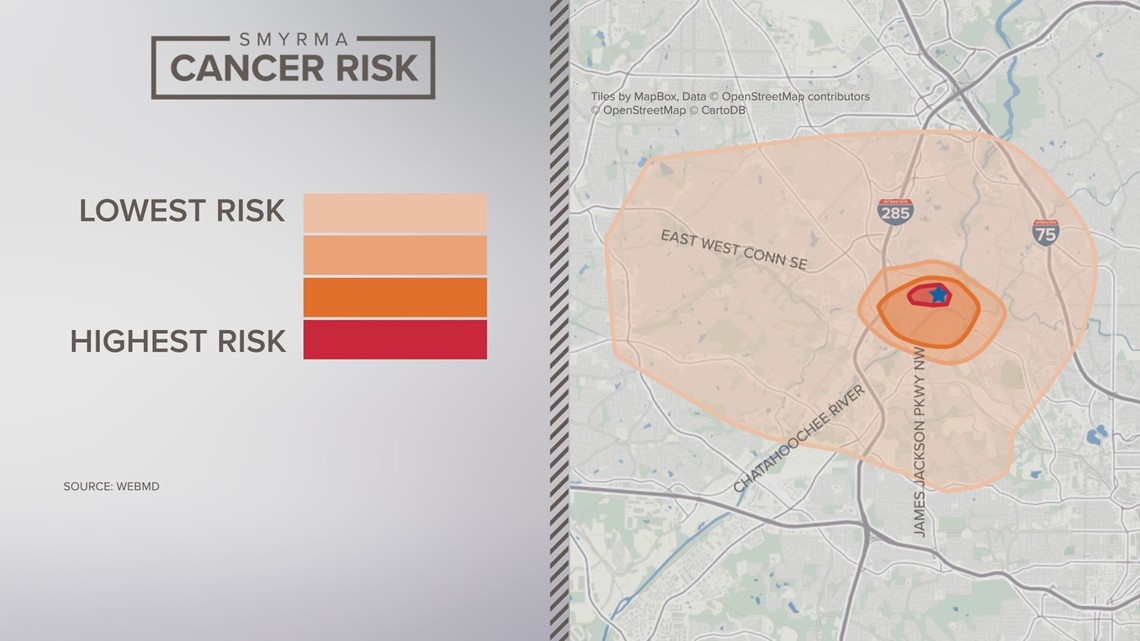 After the EPA released its National Air Toxics Assessment (NATA) report in 2018, they said the agency was working to gather additional information on industrial emissions of the compound. The EPA says the 2018 report is based on 2014 data, which is the most recent data they have available.
In addition, the EPA said that the Smyrna Sterigenics facility has since added emissions controls which have reduced ethylene oxide emissions by over 90 percent, based on 2017 estimates. The EPA said Sterigenics is working to install additional controls.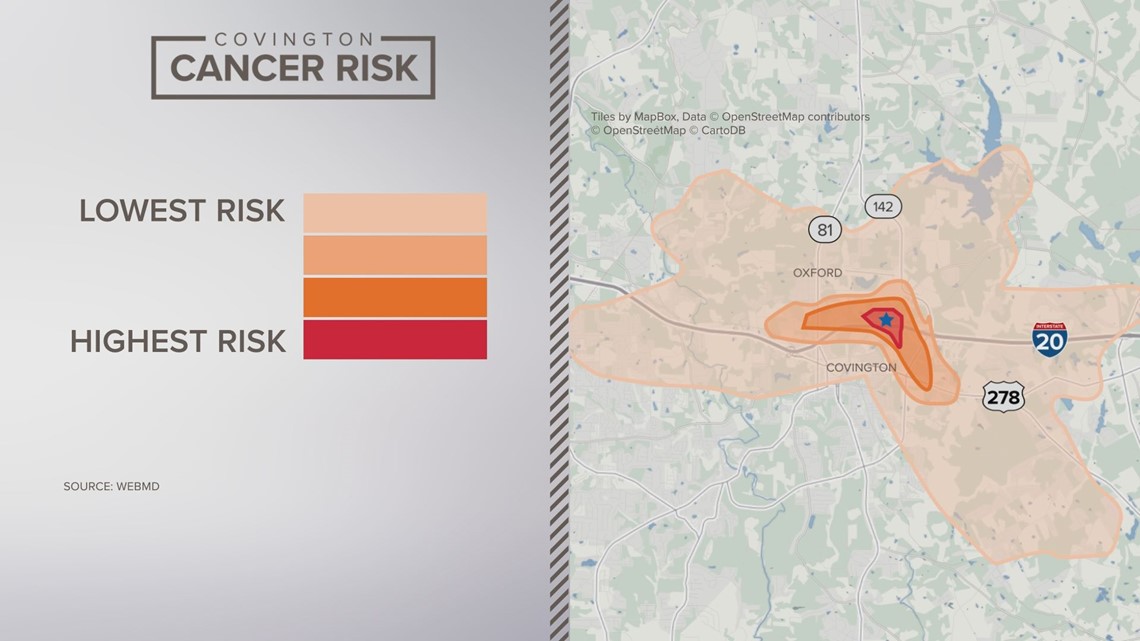 According to the EPA, emissions at the BD-Bard facility in Covington are less than those used to develop the 2014 National Air Toxics Assessment.
"The State of Georgia has been working with Sterigenics and Becton Dickinson (BD) to better understand their emissions and to evaluate what those emissions may mean for surrounding communities," the EPA said in a statement released to 11Alive on Tuesday.
"EPA's evaluation of Georgia's recent modeling analyses of emissions from these two facilities indicates that risk from EtO concentrations in residential areas does not exceed 100-in-1 million (1 in 10,000), which EPA uses in regulations as a general guide for determining the maximum acceptable lifetime cancer risk."
According to WebMD, the EPA and state regulators have never released information about high-risk spots across the country. So, many people are only learning about it now.
The Georgia Environmental Protection Division has not tested the air itself surrounding the two facilities for the toxins. Instead, it's relying on self-reported estimates from Sterigenics and BD Bard. Their estimates, which have recently dropped, still exceed accepted state levels, according to WebMD.
What exactly is ethylene oxide -- and why is it so concerning?
Chronic exposure can cause damaging reproductive effects, changes to or damage to DNA, and can impact learning and the functions of the central and peripheral nervous systems, OSHA said.
There's also an association with various forms of cancer.
The National Cancer Institute said it has also been commonly linked with blood cancers like lymphoma and leukemia, but other forms of cancer, like stomach and breast cancer, could come from exposure to ethylene oxide as well.
11Alive reached out to Sterigenics for a statement, which assured their Atlanta facility operates safely in compliance will all permits and Georgia environmental regulations.
"Sterigenics is committed to the safety of the communities in which we operate, our employees and the patients we serve. We follow rigorous safety protocols at our Atlanta facility and at all of our facilities and are committed to continuously improving our operations in the ongoing interest of public safety," the company said.
BD Bard also released a statement, saying it cares deeply for its employees and the communities in which they operate.