ATHENS, Ga. — UPDATE: The attorney, Roy Willey, held a press conference shortly before 3 p.m. but no family members were in attendance and nothing regarding litigation was announced. When the press conference concluded, 11Alive's Joe Ripley tried ask more questions but the attorney walked away.
Shortly before the news conference, Willock's mother told 11Alive she had no plans to join any legal action regarding her son's death at this time.
The attorney, whose firm claims they repped Willock for an NIL deal, read a statement from the family, which Willock's mother confirmed they provided: "We would like to thank the city of Athens and the overwhelming support of the Georgia and New Jersey football community, fans, teammates, coaches and friends over the past few days. As there are no words that can be found to describe the grief we are experiencing with our loss, the support of all those who have said kind words and shared loving memories of Devin has helped us during this time.
"What we would like everyone to know is that Devin was more than just a football player. He was a trusted friend, a supportive and loving brother, a dedicated student and a loving son. Devin's infectious personality and loving smile is one that no one who met or saw him will ever forget.
"He was a young man that was not driven solely by football. He was driven by his love of others and his desire to fulfill his future. He is someone that we know people who have met him will never forget, not because of this tragedy but because of the positive experiences, influence and interactions they had with him. To know Devin simply was to love him, and being the amazing young man that he was, Devin gave nothing but love and positivity to those around him.
"We also ask that you keep Chandler LeCroy's family in your thoughts and prayers, along with Warren McClendon and Tori Bowles, that they may be fully healed.
"Although we will never be able to truly get over this moment, your prayers, thoughts and memories of Devin continue to give us strength during this time. Thank you."
The family will also express their gratitude for the community support they've received in the wake of Willock's death.
The news conference will be held Thursday at 2 p.m. in Athens at the Clerk of State and Superior Courts. Attorney Roy T. Willey IV and members of the Go Big Injury Law firm will be present to answer questions from the media.
Willock and UGA staffer Chandler LeCroy died from their injuries in the crash that happened on Barnett Shoals Road in the early morning hours of Jan. 15. Another staffer and player were also injured.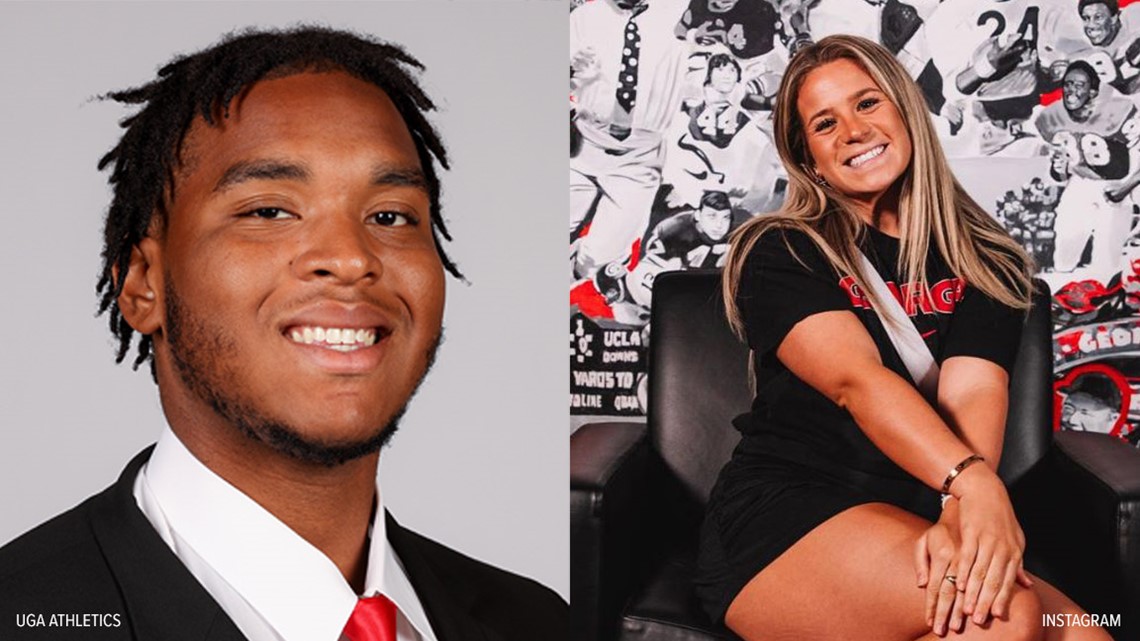 Athens-Clarke County Police released the motor vehicle crash report on Tuesday, which gives more insight of what happened. Police previously said LeCroy, 24, was driving what we now know was a rental car. The report lays out that Willock, 20, was sitting behind her and not wearing a seatbelt, according to the crash report.
According to the report, the crash was initiated when the vehicle, a 2021 Ford Expedition, failed to navigate a left curve, "resulting in the vehicle striking a curb with its front passenger tire and leaving the roadway on the west shoulder" and then hitting a power pole. It adds that a contributing factor was "exceeding speed limit."
Athens-Clarke County Police said there was no obvious signs of alcohol at the scene of the crash. Authorities are awaiting the toxicology report.