AUSTELL, Ga. — A father and son were "lucky" to make it out of their house alive, officials said, after an explosion leveled the backside of the structure.
Crews were sifting through the wreckage of the Austell home, Sunday night.
According to Cobb County fire officials, a neighbor called 911 around 9 p.m. after hearing the explosion. When crews got to the scene, they saw the entire back of the home burning, with smoke and flames visible.
Pictures from the scene show what's left of the house off Hasty Lane - the debris still smoldering. Officials confirm the entire backside of the home collapsed.
Photos: Austell home leveled after explosion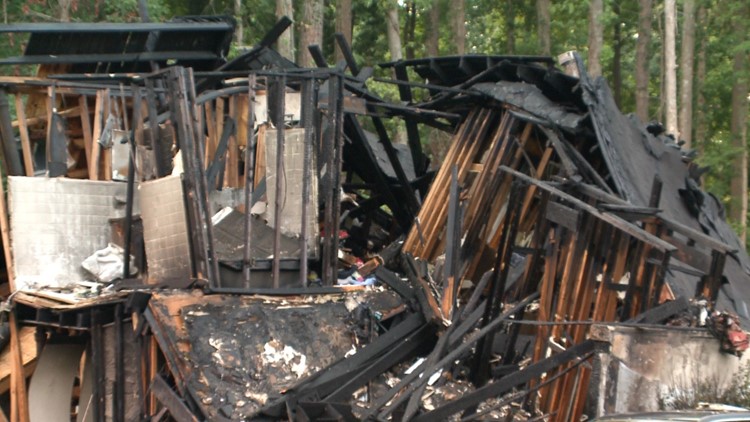 According to officials, two people - a father and son - made it out of the home before crews arrived, but not without severe burns. Officials said the child is between 6 and 7 years old. Both were taken to Cobb Hospital for treatment.
"We're just lucky that the two were able to go to the hospital," said Denell Boyd with the Cobb County Fire Department.
11Alive's Elwyn Lopez spoke to one resident of the neighborhood on the scene who said she remembers hearing a loud thump.
"Like some kind of slam, but it also vibrated the entire house," she described. "Everything shook."
Another user on Twitter reported feeling the vibrations up to a quarter-mile away.
"Felt like a plane crash," they reported.
11Alive's crew at the scene reported one road leading up to the home was blocked off, but there were no other evacuations.
Investigators were on the scene working to determine the source and cause of the explosion. Crew members from Austell Gas System were on scene, as well, in order to shut off gas to the area while the investigation is underway.
11Alive will update this story as information develops.