The Atlanta bribery scandal took a dramatic turn as FBI agents seized evidence from Atlanta City Hall Tuesday morning.
A spokesperson confirmed the FBI took equipment from City Hall, but said the seizure was not part of a subpoena. It was information not previously requested by the FBI, and is believed to be part of the on-going bribery investigation.
When asked to respond to the FBI seizure, a city spokesperson said, "The City of Atlanta announced today that Adam Smith, Chief Procurement Officer, has been relieved of his duties effective immediately. Chief Counsel Angela Hinton will serve as Interim Chief Procurement Officer until a permanent replacement is named."
11Alive has learned the firing happened before the FBI seized a laptop and cell phone used by Smith.
As Chief Procurement Officer, Smith was in charge of tracking all purchasing activities for the city. He was appointed in 2003.
RELATED | Who is Adam Smith?
The raid comes on the heels of guilty pleas in federal court from two contractors for their roles in the scandal.
Federal prosecutors said Elvin Mitchell and Charles P. Richards have entered guilty pleas, and will both be sentenced on April 28 for their roles in the scandal.
Last month, Elvin Mitchell pleaded guilty to bribing unnamed Atlanta officials with more than $1 million in exchange for city construction contracts. Richards was charged after prosecutors say he paid $185,000 to unnamed city officials for contracts for his company, CP Richards Construction.
Atlanta Mayor Kasim Reed released 1.4 million pages of emails and documents related to the case.
"I have poured myself into this job; I have wanted to be mayor of Atlanta since I was 13. Do you think I'd throw my life away for some short-term gratification?," he told media at the time. "I can't express how frustrated and angry I am about what has happened."
Officials with the FBI's Atlanta office would not comment about the raid when reached for comment Tuesday afternoon.
CATCH UP ON THE STORY | Atlanta City Hall Bribery Scandal: What's the big deal?
PHOTOS | 1.4 million documents released in City Hall Scandal
PHOTOS | This is what 1.4M documents looks like at City Hall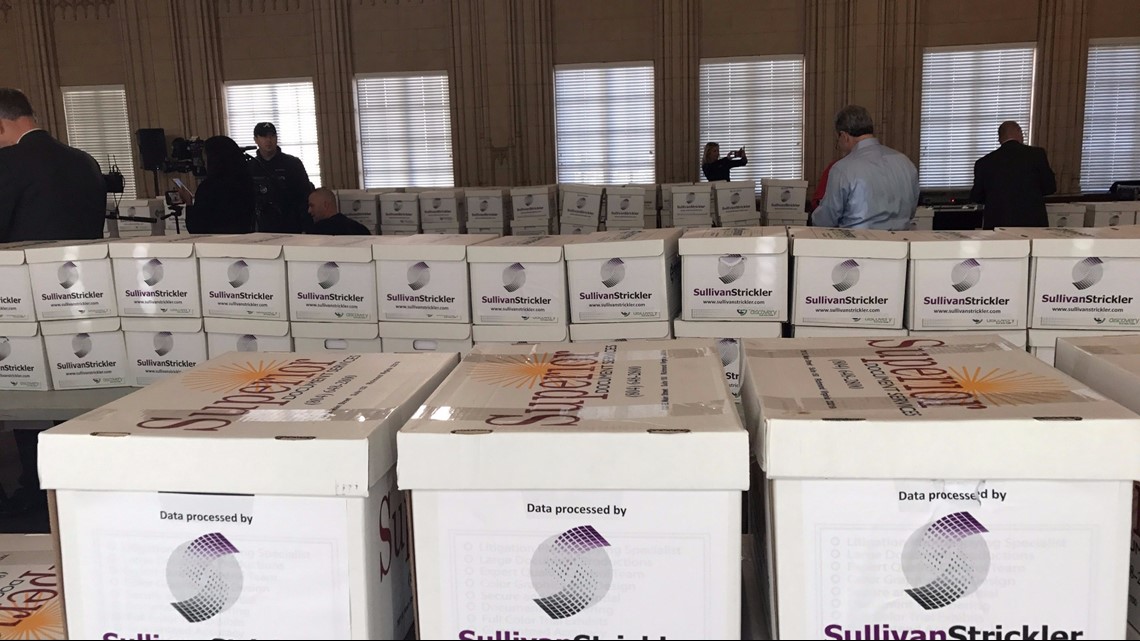 RELATED | Atlanta businessman pleads guilty to bribery, money laundering
RELATED | Second contractor pleads guilty in City Hall bribery scandal
RELATED | City releases 1.4M documents related to bribery scandal