BUFORD, Ga. -- A local mom's push for more inclusive advertising is going viral after she called out a company so that they would use children with disabilities.
Asher loves the camera. His mom wanted to show people what a great personality the 15-month-old has. So now, she's pushing to get him featured by OshKosh B'Gosh.
"He's really happy, he's always happy," his sister Addi said.
Asher is Addi's best friend.
PHOTOS: Asher Nash
PHOTOS: Asher Nash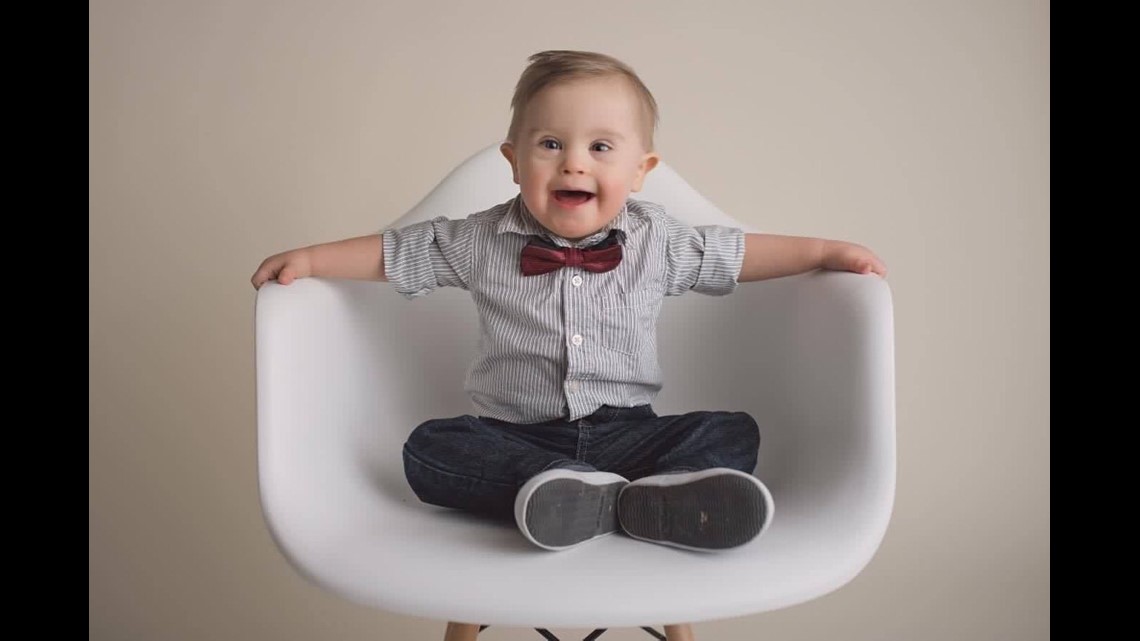 She put together a video about her little brother so her classmates could understand what Down Syndrome is.
"He said I'm sorry about your little brother, and I said don't be sorry, he's awesome," she said.
Asher's mom, Meagan, says her son has always had a big personality and he loves the camera.
"His hands go up and his eyes get big and that smile comes out," she said.
So she started sending his pictures to modeling agencies in the area. But she started to question why they wouldn't pitch him for the big jobs.
"I did not submit Asher because their criteria did not specify that they were looking for a baby with special needs," one said.
She said his hair and eye color were what they were looking for, so there's no reason he shouldn't be considered.
"Did they say they did not want a baby with special needs?" Meagan recounted the moments of that conversation. "And she said, no, they didn't say either way."
She said she wants to get him ad campaigns to normalize Down Syndrome.
"If we're not using children and adults with disabilities, we're not showing them that we value them," Meagan said.
She said she doesn't want any favors, just a chance for her son to make it.
"They're not going to say, 'Asher has Down Syndrome, we need to pick him'," mom said. "They're going to say, 'He's a great model And a great baby to work with. And he's adorable, we should use him'."
Meagan and Addi want everyone to see what they see in Asher.
"I wouldn't want to have a regular brother," Addi said. "I want to have Asher."
Meagan and Asher have a meeting with OshKosh B'Gosh on Tuesday morning but she said that no matter the outcome, she's just glad people are talking about this issue - and seeing how cute Asher is.
Special thanks to Crystal Barbee for photos