DEKALB COUNTY, Ga. — If you passed by Constitution and Bouldercrest roads recently, you might have seen thousands of tires dumped in a field.
"The owner of Blackhall Studios came up with the idea a few weeks ago of turning trash into treasure," said Emory Morsberger, president of the Metro South Community and Improvement District said.
He said the tires are being recycled and will be made into playground surfaces and used for paving. With the property being cleaned up, Morsberger said the there are plans for the land to be a part of a park expansion.
"The owner of this property is donating this property to DeKalb County," Morsberger said.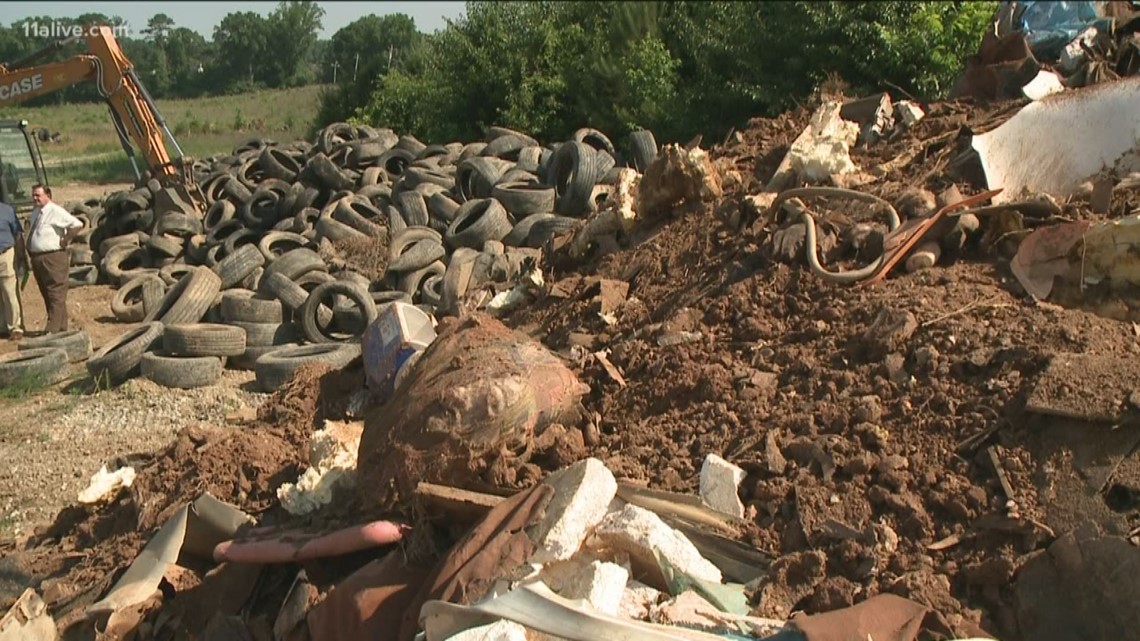 "It was putting studios up right next to the residential areas, instead of down by the industrial areas," he said.
Scott said he suggested for the land to be exchanged with DeKalb County with property that's on Constitution Rad.
"And that would keep all the studios and the industrial uses together," Scott added.
The land already sits in between green space.
"This piece of property and the property across the street, it creates a link between Intrenchment Creek Park and the Gresham Park," Scott said. "It makes it a more continuous park."
As for the dumping, Morsberger said they want to put up security cameras and fence the area to keep trespassers out.
"We've said, 'enough's enough.' The neighborhood doesn't want the tires," he added.
While some are happy about the proposed land swap, other still think it's not a fair trade.