ATLANTA — A fire at an apartment complex near the border of Midtown and Buckhead was forced to evacuate after flames engulfed the top floors of the building Wednesday afternoon. A fire captain was also later confirmed to have been hurt while fighting the fire.
Officials said the fire is contained, but not yet fully under control.
According to Sgt. Cortez Stafford with the Atlanta Fire Department, emergency officials first began getting 911 calls with reports of smoke and fire at 517 Main Street, N.E. - near the Lindbergh MARTA station - just before 12:30 p.m.
When fire crews got to the scene, they found that the two-alarm fire at the four-story complex was already well underway.
"It was well ahead of us before we arrived on scene," Stafford said.
Aerials from 11Alive SkyTracker over the scene showed the red flames shooting from the roof of the buildings.
Photos: Massive apartment fire near Lindbergh
One photo shared with 11Alive News showed black smoke from the fire visible from miles away near Atlantic Station.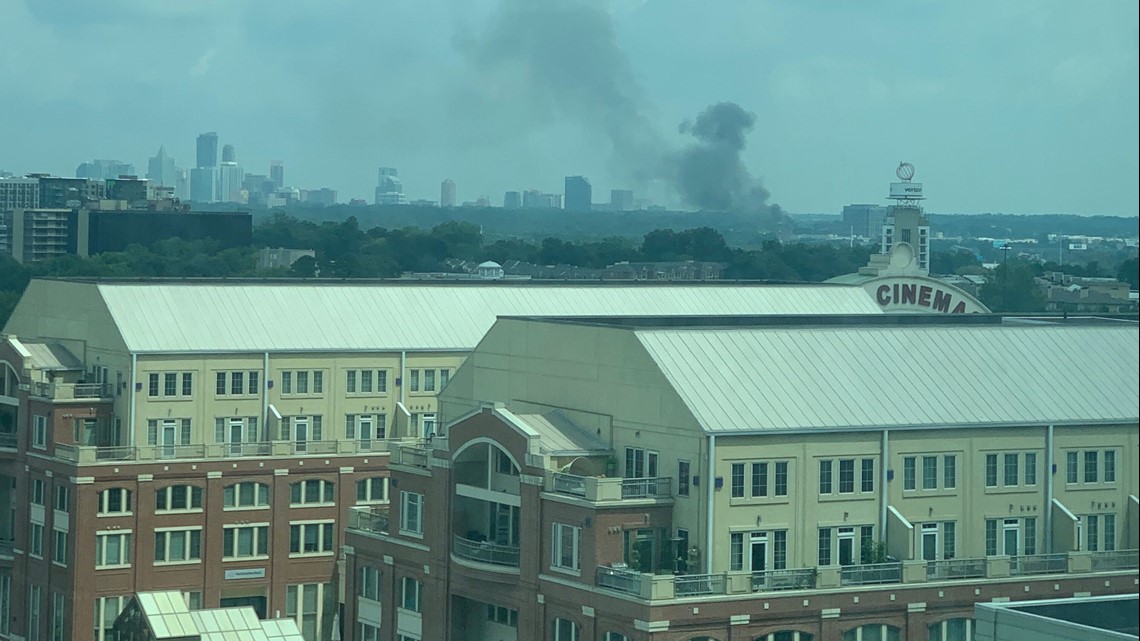 One resident told 11Alive there are A/C units on the roof and he could see the flames from his window.
"Suddenly there's like a huge flame, a burst of fire," Shaurya Garg said. "And within 15 to 20 seconds the A/C units started bursting."
He said he started grabbing a few items and left.
Stafford said crews went through the first three floors of the building to make sure people were safely out, but once they got to the fourth floor, firefighters themselves had to leave for safety.
At this time, fire officials have not been able to determine what caused the massive fire, but they believe that it either started in the attic space above the fourth floor, before dropping down into the top story.
Stafford said it's likely that's how the flames were able to spread so quickly - through the attic - which he said is not uncommon to happen in apartment buildings similar to this one. Additionally, he added that its possible that firewalls - meant to curb the flames from spreading from unit-to-unit - may have been compromised, which only aided the fire to spread.
Stafford said fire crews now have the majority of the flames knocked out, but he anticipates firefighters and the five fire investigators will be working on scene for at least a few more hours. Now that the fire is contained, additional crews will re-enter the building to put out any hot spots and to go from unit-to-unit to make sure no everyone is safe.
It was during this time that one firefighter, a captain according to Stafford, was seriously hurt trying to put out those hot spots. He said crews were working from a parking deck when an exterior concrete wall of the building broke apart, falling on the captain and other firefighters. Most were able to escape, but the captain suffered a serious knee injury, Stafford said. He was taken to the hospital, but is expected to be OK.
At this time, there were no other reports of injuries, and everyone from inside the apartment building is accounted for and, "we're thankful for that," he said.
Meanwhile, Stafford said the entire building - 90 total units, according to the property manager - will likely be a total loss because of structural collapse on the top floor, where most of the active fire burned, as well as electric and water damage. He estimated that 60 percent of building's fourth floor and attic space collapsed.
Fire crews and the complex's manager are now working with the Red Cross to help the 101 families - 162 people - who lived in the unit to coordinate housing so that displaced residents have somewhere to go. The Red Cross said 40 volunteers are meeting one-on-one with residents at nearby Passion City Church off Garson Drive. Any affected residents can still contact 1-800-RedCross for help.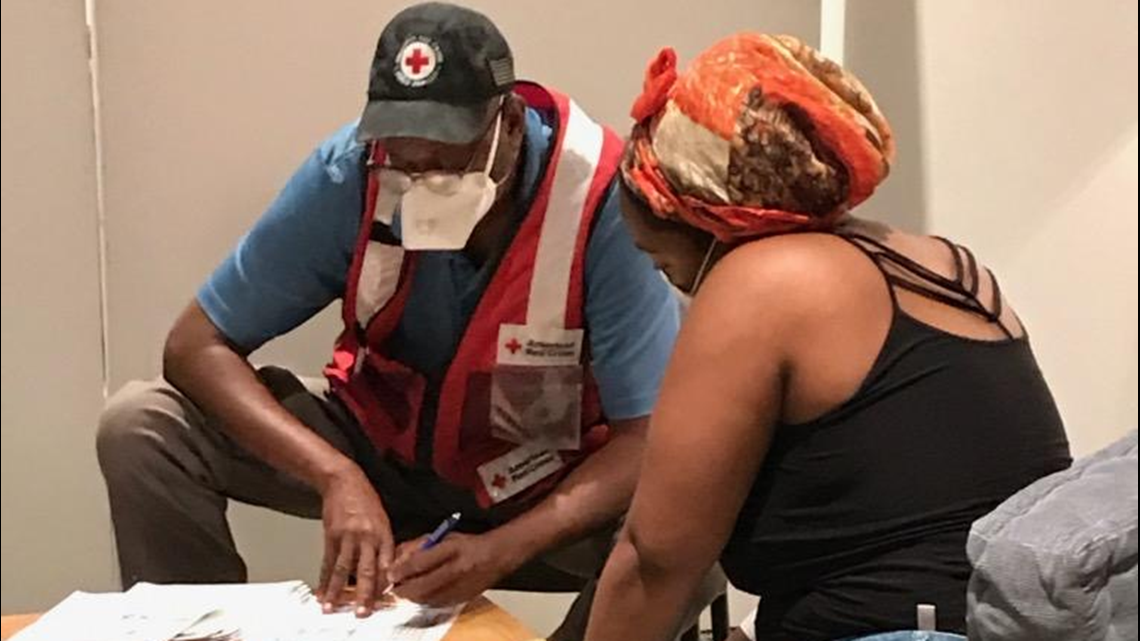 Stafford said at this time, it's still too early to let people back inside the building to collect personal belongings, but as crews continue to work through the building, they may reassess the situation.
We spoke with one resident who said they were able to get their cars out of the parking structure on Thursday afternoon.
The resident also said this is the third fire there in two years. Red Cross said they are helping 104 families with a total of 182 individual people.