RIVERDALE, Ga. — A Riverdale firefighter is in critical condition and two others are injured after their engine truck crashed Thursday morning, officials say.
It happened near Fire Station 2 on Taylor Road just around 11:30 a.m.
The 11Alive Skytracker flew over the scene where all of the trucks gear could be seen off the road. The truck appeared to be in a ditch next to some trees.
Officials have not said what caused the crash.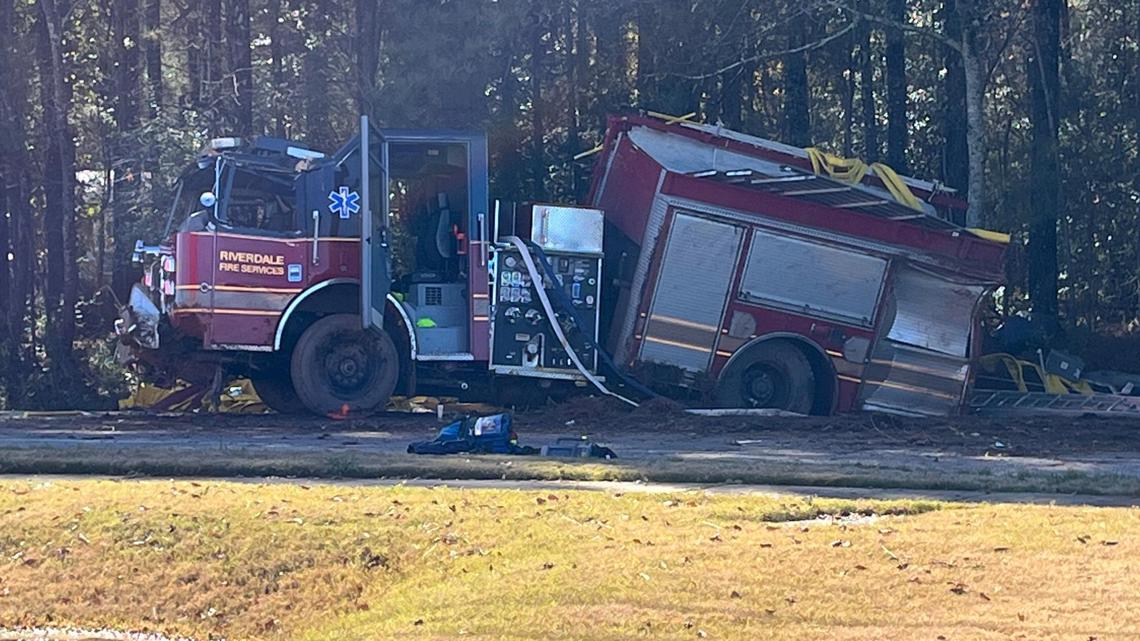 News happens fast. Download our 11Alive News app for all the latest breaking updates, and sign up for our Speed Feed newsletter to get a rundown of the latest headlines across north Georgia.