LaGRANGE, Ga. -- Local authorities have taken to social media to offer their prayers to several firefighters who were severely injured in an overnight fire.
According to LaGrange Fire Department Deputy Chief John Brant, four of their firefighters had to be taken to the Grady Memorial Hospital burn unit after receiving second and third-degree burns. Officials have since identified the firefighters injured as Josh Williams, Jonathan Williamson, Pete Trujillo and Jordan Avera. All are in stable condition.
According to the LaGrange city officials, crews were battling a fire on Revis Street around 2:50 Monday morning when Brant said the house "flashed over" with fire quickly erupting. Firefighters were forced to escape quickly, with some jumping out of windows to escape. Six officers were hurt in the process - four of them severely so.
PHOTOS | LaGrange Fire severely injures 4 firefighters
Photos: LaGrange Fire severely injures 4 firefighters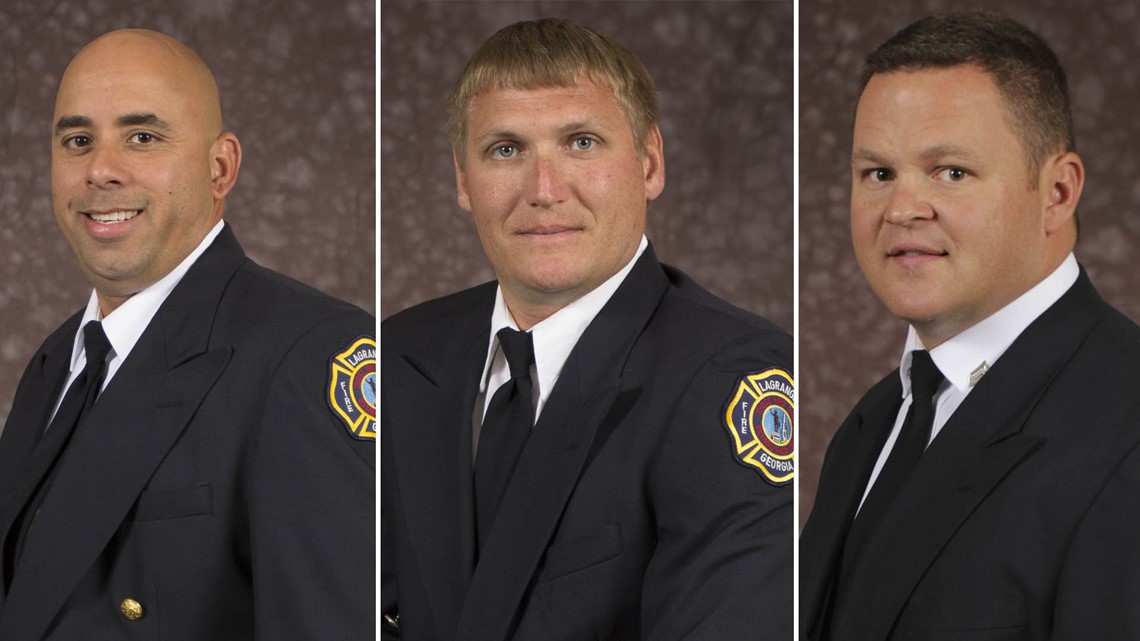 Officials said Trujillo and Avera received second degree burns related to the fire, while Williamson and Williams sustained third degree burns. Two other firefighters - Jim Ornsby and Sean Guerrero - received minor injuries.
After word of the firefighters' injuries, support quickly poured in from surrounding departments.
"Prayers for our friends at the LaGrange Fire Department," the Troup County Sheriff's Office said on Facebook.
Another local agency, the Pine Mountain Fire Department, elaborated on what these firefighters now face.
"It is with sadness we report that some of our brother firefighters in LaGrange received serious injuries last night while battling a structure fire," the department wrote on their Facebook account.
They added that some were taken to the burn center at Grady Memorial Hospital in Atlanta, where they were visited by representatives from the Atlanta Fire Department.
"Please keep our brothers in your thoughts and prayers," their post continued.
In addition to the firefighters who were burned, another was taken to the hospital for smoke inhalation and another received blisters while trying to save his fellow firefighters. However, the one person who was at the residence was not injured and made it out safely.
The cause of the overnight fire remains the point of an ongoing investigation.