MURRAY COUNTY, Ga. — Seven people died when storms hit a mobile home park in Chatsworth, Georgia overnight as powerful storms swept through State Road 225 and Redcut Road.
The Murray County coroner said four women and three men died. They were identified as Rebecca Beck, 59; Deanna Zambrano, 20; Laquita Thomas, 63; Wilber Brookshire, 79; Myrtle Brookshire, 75; and Wilber Brookshire, Jr., 48.
11Alive was on the ground at the trailer park Monday afternoon and captured images of the damage. One trailer was lifted off the foundation and tossed across the street. A family was inside and there were no serious injuries.
Another trailer where one of the deaths happened was completely destroyed.
Powerful photos show storm and tornado damage across the metro area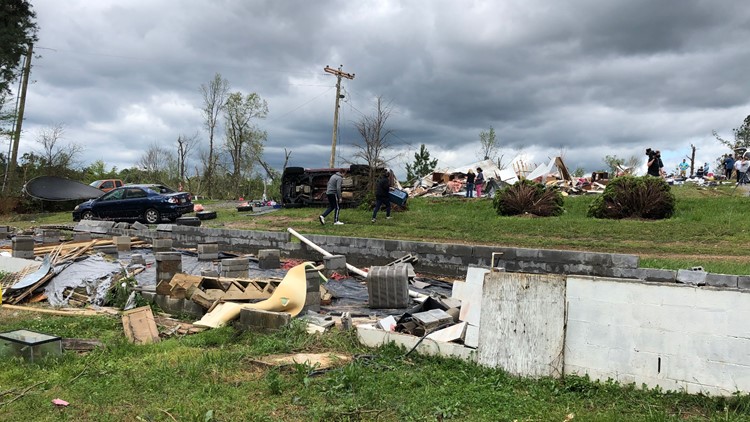 The storms wreaked havoc across the state. Monday morning, a tree fell on a home in Cartersville, Georgia and claimed the life of a 30-year-old man.
MORE STORIES FROM THE STORM