LAWRENCEVILLE, Ga. — The American Red Cross is helping a Lawrenceville family of four after they were displaced from a home that Gwinnett County fire officials said was a total loss following a blaze early Saturday morning.
According to Rutledge, the family members inside the home, along with a dog, were able to escape the home without injuries.
He said that when fire crews arrived at about 6:03 a.m., the house was fully involved and flames were already escaping the roof of the structure.
According to Rutledge, a man sleeping on the couch in the den was awakened by the smell of smoke and found the garage on fire. Rutledge said that man was able to awaken the others inside the house and began to try to put out the flames.
Rutledge said the smoke alarms began to sound as the family left the house.
Two handlines and the aerial ladder pipes were used to send water into the home, Rutledge said. After that, he said, firefighters were able to enter the home and put out additional flames inside.
According to Rutledge, the blaze was brought under control at 6:43 a.m.
He said that equipment used by the fire department included three engines, two ladder trucks, one squad, one medic unit, one air & light unit, one rehab unit, two battalion commanders, one fire investigator and one PIO.
Rutledge said the fire originated in the garage, but the exact cause of the blaze is not determined as of this point and presently remains under investigation.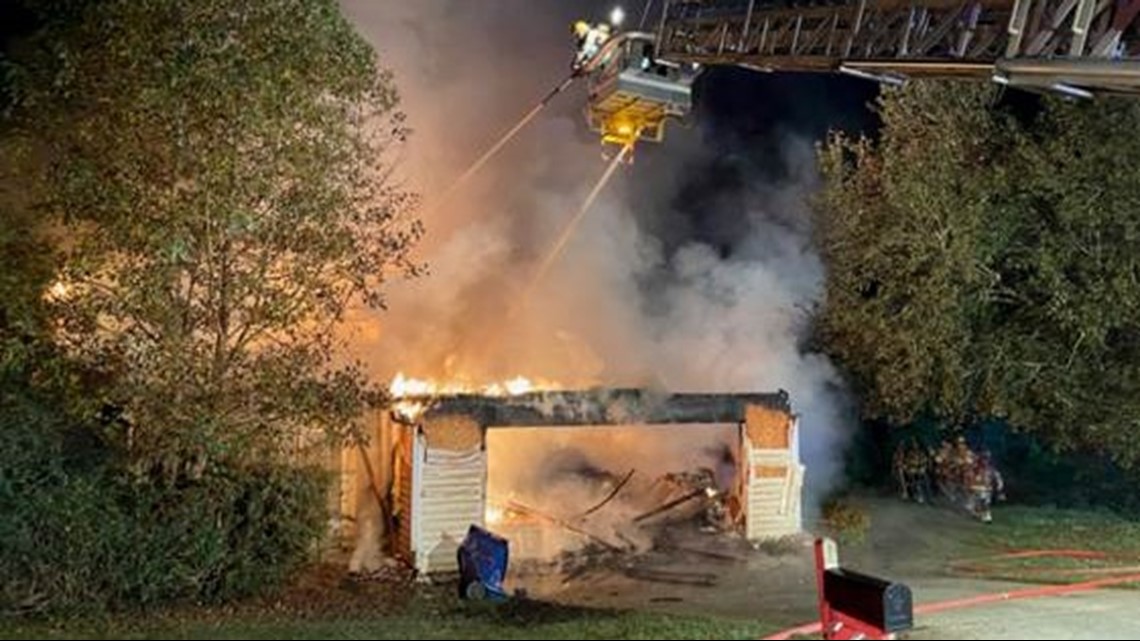 He said the house and contents were considered a total loss.
The Red Cross was contacted to provide assistance for the displaced residents, Rutledge said.
He said an engine and ladder truck remained at the house to quench hot spots in the structure and to work with the fire investigator to help identify the cause of the blaze.