JEFFERSON, Ga. -- The funeral for Tripp Halstead, the 7-year-old boy who captured the hearts of millions across the world, was held Sunday evening.
Halstead passed away on Thursday, more than five years after he suffered a traumatic brain injury when a tree limb fell on him as he played outside a daycare in Winder, Ga.
Sunday's funeral began at 7 pm at the Jefferson Civic Center. (Story continues below gallery from the service.)
PHOTOS: Service held for Tripp Halstead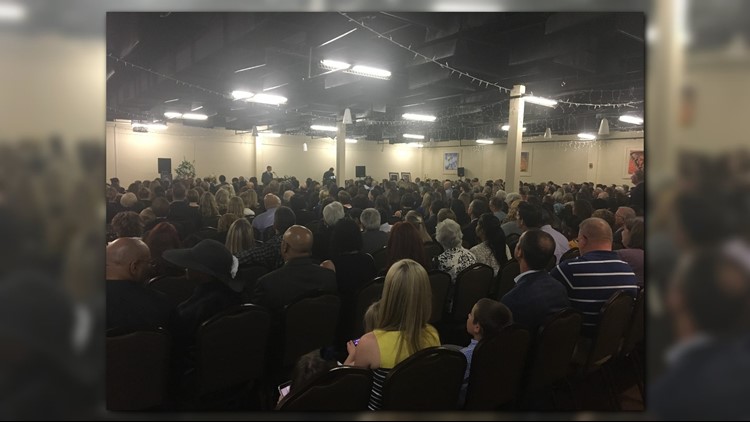 Halstead and his family amassed millions of supporters after a freak accident on Oct. 29, 2012. Tripp had been playing outside when a large branch broke from a tree and landed directly on his head.
A doctor told the family that Tripp wouldn't survive. His brain was swollen and suffered extensive damage. Friends and family flooded into the hospital as they waited to see if Tripp would survive surgery.
Over the next five years, more than 1.3 million would come to follow the ups and downs of Tripp's recovery on a Facebook page curated by his mother.
PHOTOS: Tripp Halstead through the years