Several government agencies and the non-profit organization known as Street Grace partnered up Wednesday morning to tackle one of Georgia's biggest issues -- Sex Trafficking. The Georgia Attorney's General Office, Georgia Criminal Justice Coordinating Council, Georgia Bureau of Investigation, Georgia Department of Transportation, and many local organizations teamed up to support the cause.
The event was called #StopTraffick, and they had one goal in mind -- stop 'traffic' to stop 'traffick'. The event took a unique angle with its 72 school bus procession to Mercedes-Benz Stadium.
Why 72 school buses? Well according to the press release, that's enough to fit the 3,600 children that are sold into sex slavery in Georgia each year. The coordinators hoped this unique bus line up would generate more awareness around sex trafficking to kick off National Human Trafficking Awareness month.
The event started at 10:30 a.m. with a 30-minute press conference at Atlantic Station. Governor-elect Brian Kemp spoke about the importance of targeting human trafficking in the state of Georgia -- especially with Super Bowl weekend approaching.
"Our state in this city of Atlanta has become a hub for human trafficking. Innocent children are simply being sold for sex. Evil people committing evil deeds all to turn a profit," stated Governor-elect Brian Kemp.
Shameka Dawson, a human trafficking survivor, shared part of her story.
"It happened to me in my own front yard where I'm supposed to be safe with my parents and family ... no child deserves to have to experience something like this," said Dawson.
Dawson said she hopes the community will come together as a collective to make sure no more children fall victim to sex-trafficking. "My hope is that we all come together collectively so we can make a collective impact on the community, the schools, the families," said Dawson.
The buses were marked with a variety of strong messages to shine a light on this issue, "IF THIS TRAFFICK MAKES YOU MAD, HELP US STOP IT. STOPTRAFFICK.COM."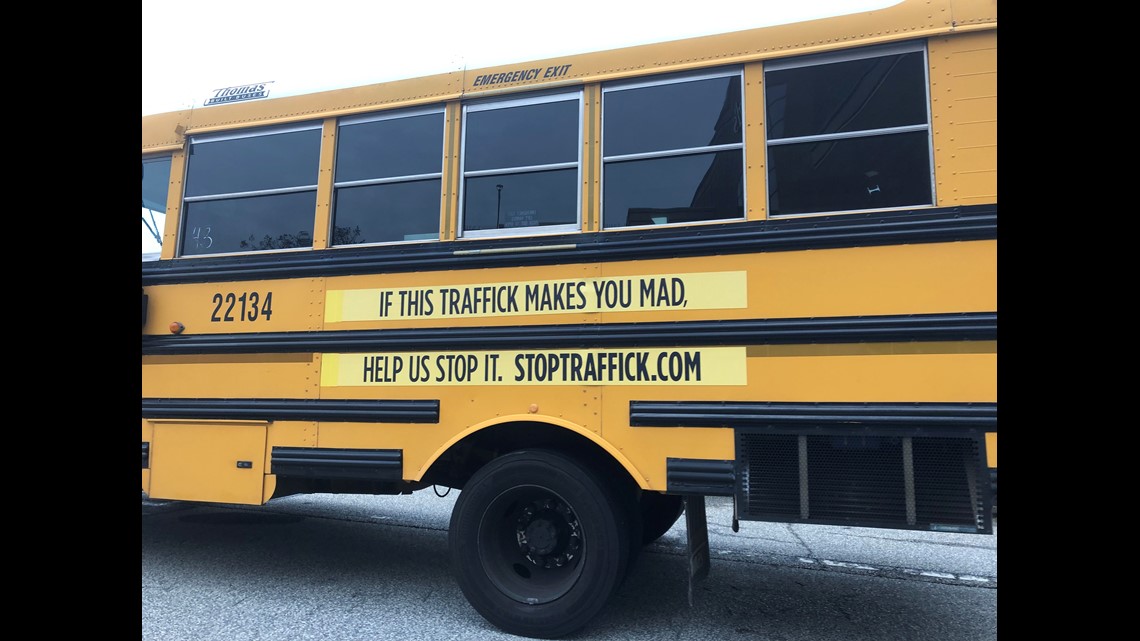 The press release said the buses were labeled to create an impactful visual and to direct viewers to additional resources such as stoptraffick.com.