GAINESVILLE, Ga. — Warmer temperatures mean black bears are out to play, and they've been spotted roaming around Gainesville, Georgia.
"We are aware of bear sightings in and around the downtown area, no need to call 911," the department said.
Police also posted a warning to residents, asking them to not feed the wildlife.
Officers shared a photo of the bear walking along the street and another picture of it climbing a fence. It seemed to have some sort of collar or tracking device, as depicted in the photos.
"The bear is being tracked by wildlife management and will eventually find its way home," GPD said. "We are fortunate to live in beautiful North Georgia amongst the wonderful wildlife."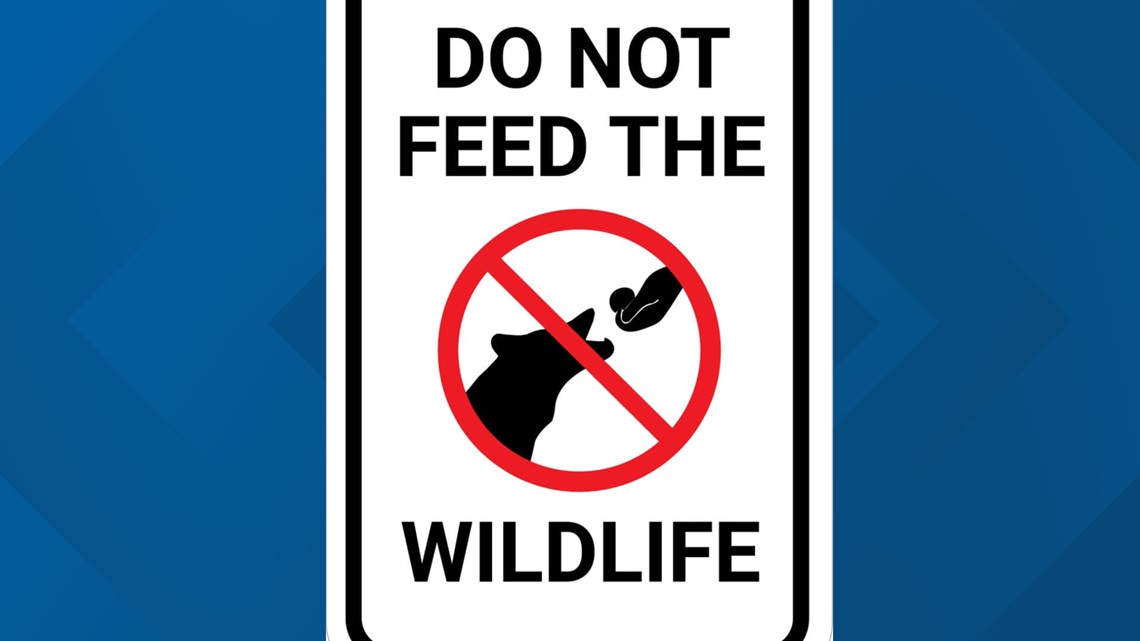 Be "BearWise"
Black bears are the only bears found in the state, according to Georgia Department of Natural Resources. The agency's wildlife resources division said they live in three distinct regions in the state:
North Georgia mountains
Along the Ocmulgee River drainage in central Georgia
Around the Okefenokee Swamp in southeast Georgia
Georgia's DNR said these bears typically live in forested areas and can live between eight to 15 years. They can grow up to 6 feet in length.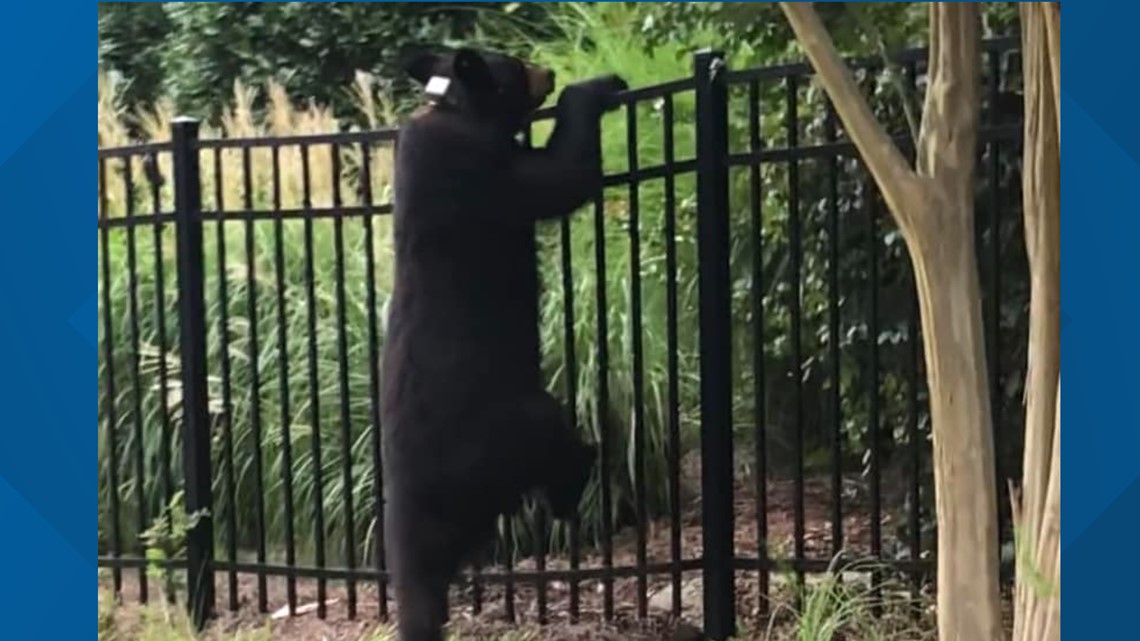 NEVER FEED OR APPROACH BEARS: Feeding bears (intentionally or unintentionally) trains them to approach homes and people for more food. Bears will defend themselves if a person gets too close, so don't risk your safety and theirs!
SECURE FOOD, GARBAGE AND RECYCLING: Food and food odors attract bears so don't reward them with easily available food or garbage.
REMOVE BIRD FEEDERS WHEN BEARS ARE ACTIVE: Birdseed and other grains have a high calorie content making them very attractive to bears. The best way to avoid conflicts with bears is to remove feeders.
NEVER LEAVE PET FOOD OUTDOORS: Feed outdoor pets portion sizes that will be completely eaten during each meal and then remove leftover food and food bowl. Securely store these foods so nothing is available to bears.
CLEAN AND STORE GRILLS: After you use an outdoor grill, clean it thoroughly and make sure that all grease and fat is removed. Store cleaned grills and smokers in a secure area that keeps bears out.
ALERT NEIGHBORS TO BEAR ACTIVITY: Share news with your friends and neighbors about recent bear activity and how to avoid bear conflicts. Bears have adapted to living near people; are you willing to adapt to living near bears?