HALL COUNTY, Ga. — One person is dead after an officer-involved shooting Thursday morning.
The shooting happened around 6:20 a.m., when deputies were called to the 2300 block of Ridgeway Drive to reports of an armed and suspicious man in a mobile home park. Ridgeway Drive is located off of Skelton Road near Browns Bridge Road in Gainesville.
According to the Hall County Sheriff's Office, the suspect, 29-year-old Joseph Villanueva of California, ran from deputies after they made contact with him, and fired multiple shots at them. Three deputies returned gunfire, striking the subject, who died on the scene.
No officers were injured during the incident.
"They engaged the individual with a gun," said Scott Ware with the sheriff's office. "He ran, produced a gun, turned and fired shots at the deputies."
Ware said the deputies had no choice but to return fire.
Witnesses described the scene to 11Alive.
"It was really scary," said Denise Chavez. "I was up at 6 a.m., and then all of a sudden I started hearing gunshots and lots of cops came."
Chavez said she had just left for work when her neighbor from across the street sent her a chilling text.
"He said 'Hey, there's a dead guy in front of my house,' " Chavez recalled.
The Georgia Bureau of Investigation is handling the case. The deputies have been placed on paid administrative leave pending the outcome of the GBI's investigation. (Story continues below gallery)
PHOTOS: One dead in Hall County officer-involved shooting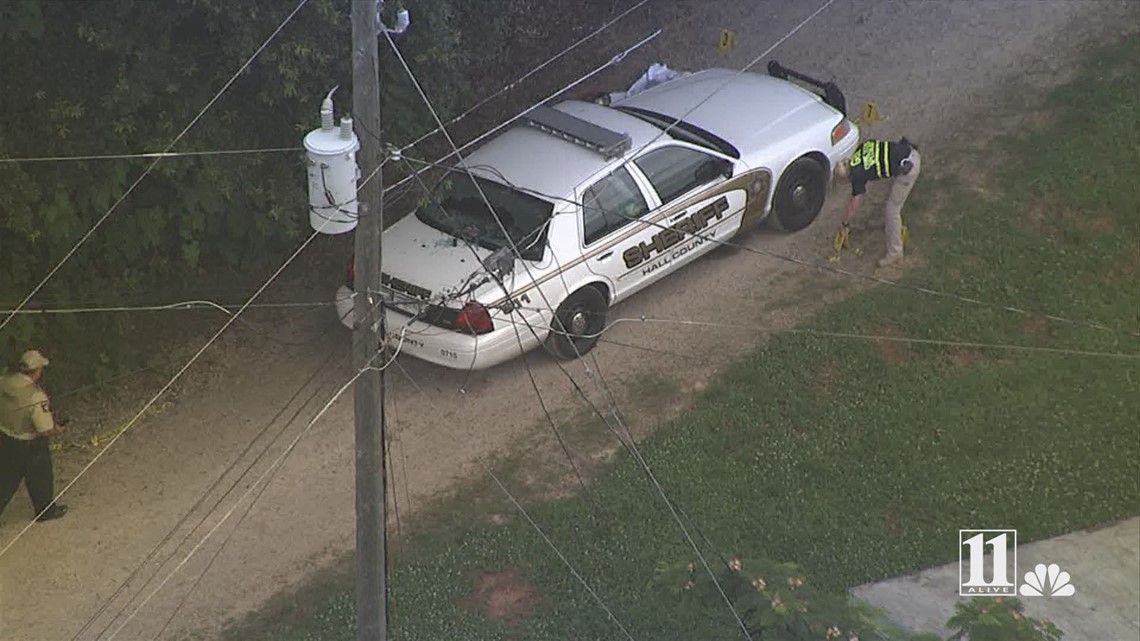 As recently reported by 11Alive, GBI director Vernon Keenan has called an increase in violence against police officers an epidemic.
"The use of force against law enforcement is exceedingly high," Keenan said. "In fact, there is an epidemic across the United States."
READ | Officer-involved shootings in Georgia are trending upward
ALSO | Police shootings surge in Georgia
When officers are involved in a shooting, law enforcement agencies across the state contact the GBI in order for an outside agency to provide an independent level of transparency related to officer-involved incidents.