BUFORD, Ga. -- A Georgia mother's mission to share her son's beauty is working in a way that she never expected.
Meagan Nash is the mother of Asher, a ridiculously adorable 15-month-old who just happens to have Down syndrome.
Back in July, Nash submitted photos of Asher to a local advertising agency handling a campaign for children's clothing brand OshKosh B'Gosh. Nash said that she never heard back from the agency, so she reached out to them.
PHOTOS: Asher Nash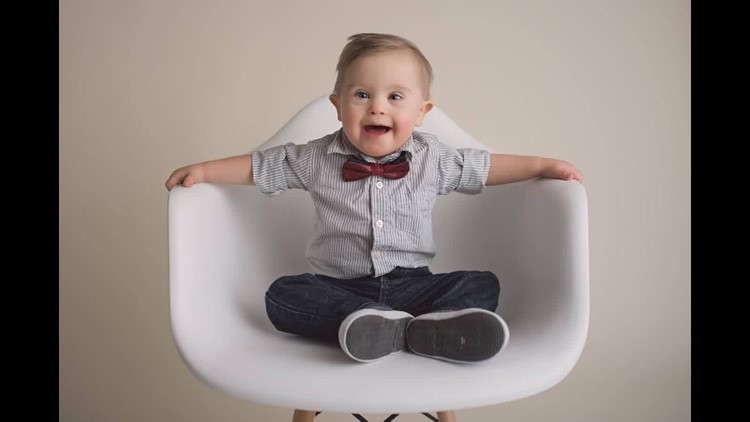 According to Nash, the agency said that Asher's photos hadn't been submitted because OshKosh hadn't requested "a baby with special needs."
Nash said she responded with, "Did they say they were not casting a baby with special needs?"
To which the agency replied, "No, they didn't say anything."
Nash said that Asher met the "size, eye and hair color" that was being cast. Plus, Nash said she told the agency, "My son wears your clothes every day."
The agency apologized and promised to work to include more diverse faces in future campaigns, Nash said.
Later, Nash said that she saw the work of Changing the Face of Beauty, a non-profit group working to get brands to feature people with disabilities in their ads. That spurred her into action.
Nash shared a post featuring three photos taken by photographer Crystal Barbee, and things took off quickly.
A post on the Facebook page Kids with Down Syndrome has been liked more than 91,000 times and shared more than 107,000 as of Thursday night.
Nash said she's heard from several national media outlets and from people across the country.
"I really never expected it to get this big," she said.
And it could get even bigger.
As Nash and Asher's story spread, OshKosh took notice. Nash said the company, which is owned by Atlanta-based Carter's, contacted her and asked for a meeting on Tuesday.
While Nash isn't sure what will come of that meeting, she's hopeful that Asher can help open the door for other children with disabilities in the modeling world.
And what does Asher think about all this?
"He loves the attention," Nash said.
A lot more of it could be headed his way.