JACKSON, Ga. -- Thousands of kids will hit the streets for trick or treat in just days.
In Butts County, Sheriff Gary Long said deputies in his county are putting preventative measures in place to keep kids safe. They have started placing 'No Trick Or Treat' yard signs in front of registered sex offenders homes in their county.
"This Halloween, my office has placed signs in front of every registered sex offender's house to notify the public that it's a house to avoid," Long said in a Facebook post.
Georgia state law prohibits registered sex offenders from placing Halloween decorations on their property. The signs have the universal "no" symbol over a trick or treat bag underneath the message "NO TRICK-OR-TREAT AT THIS ADDRESS!!"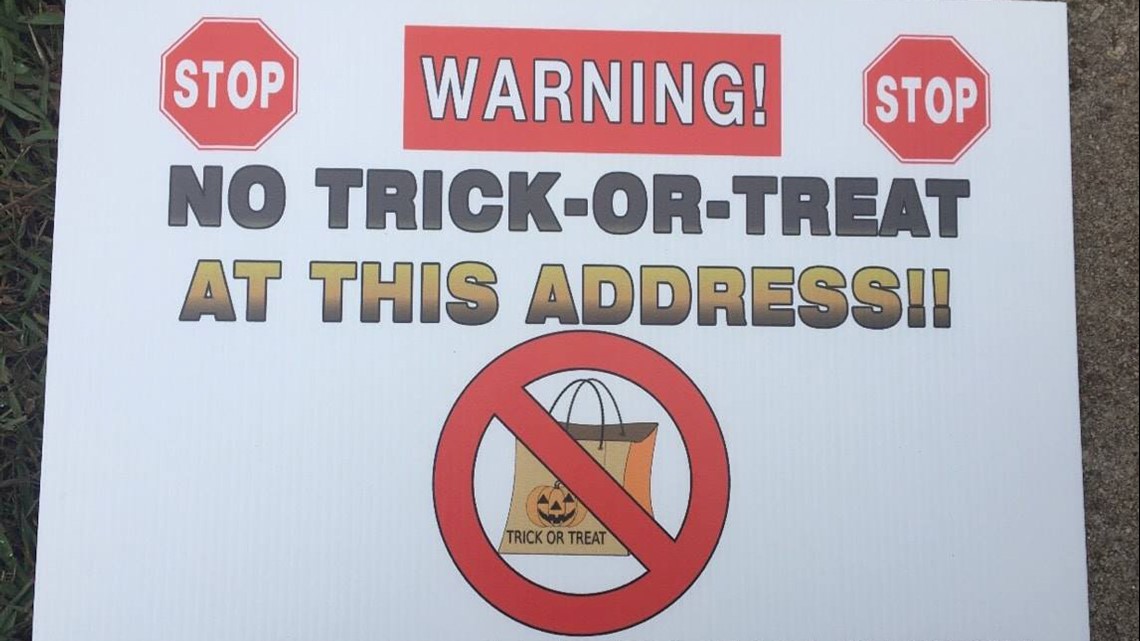 "Georgia law is very, very clear," he said. "It doesn't say that the sheriff can or the sheriff may. It says the sheriff shall and it says that the sheriff shall in fact notify each community of the presence of sex offenders."
The idea to put yard signs in front of registered sex offenders homes came after organizers decided not to have an annual trick-or-treating event.
"The big challenge that we face here in Butts County, for years and years and years and years they've always done Halloween on the square and on Halloween night we would have anywhere from 2,500 to 4,000 children," he said.
With no central place to go, the sheriff said he knows more kids will be going door-to-door to trick-or-treat. Instead of putting signs on offenders doors like the sheriff's office has done in years past, Sheriff Long said he decided to place them in the yard where everyone can see them.
"The activity in our neighborhoods is really going to increase," he said. "We actually launched the signs out Saturday."
There are more than 50 sex offenders in Butts County, according to Sheriff Long. The Georgia Bureau of Investigations' website shows close to 31,500 registered sex offenders in the state.
In Gwinnett County authorities will be doing compliance checks. They also plan to post their offenders watch page as well. A few years ago, The Bartow County Sheriff's Office did a similar initiative, posting "No trick-or-treat" signs on the homes and apartments of sex offenders.
'There are some sex offenders that are not happy, "Long said. "But I'm not in the business of making them happy. I'm in the business of keeping safe communities and making sure that our children are protected."