A decade ago, someone shot and killed Patrick Cotrona. Now, police are releasing an age-progressed sketch of a suspect, which gives his sister hope someone will come forward.
"No matter how much time has passed it still hurts on a regular basis," Patrick's sister Kate Cotrona Krumm said. "Patrick was the quintessential nerd-- books and programming and gaming he was at DragonCon every year."
According to Atlanta Police, on May 25, 2013, they were called out to the intersection at Flat Shoals Avenue and May Avenue around 11 p.m.
"He was walking with two friends to a local watering hole in east Atlanta when they were approached by an armed suspect who announced a robbery and for reasons unknown, the suspect shot Patrick," said Atlanta Police Detective Scott Demeester.
APD said there were two other robberies that night. They have connected those robberies to the same suspect, and they believe another person could have been driving the shooter in a Dodge.
In the 10 years since Patrick's death, there have been memorial signs, walks and even an Instagram page dedicated to finding his killer. However, there are still no leads.
Take a look at the sketch of the shooter from 2013 (left). And this is what that same suspect could look like today (right).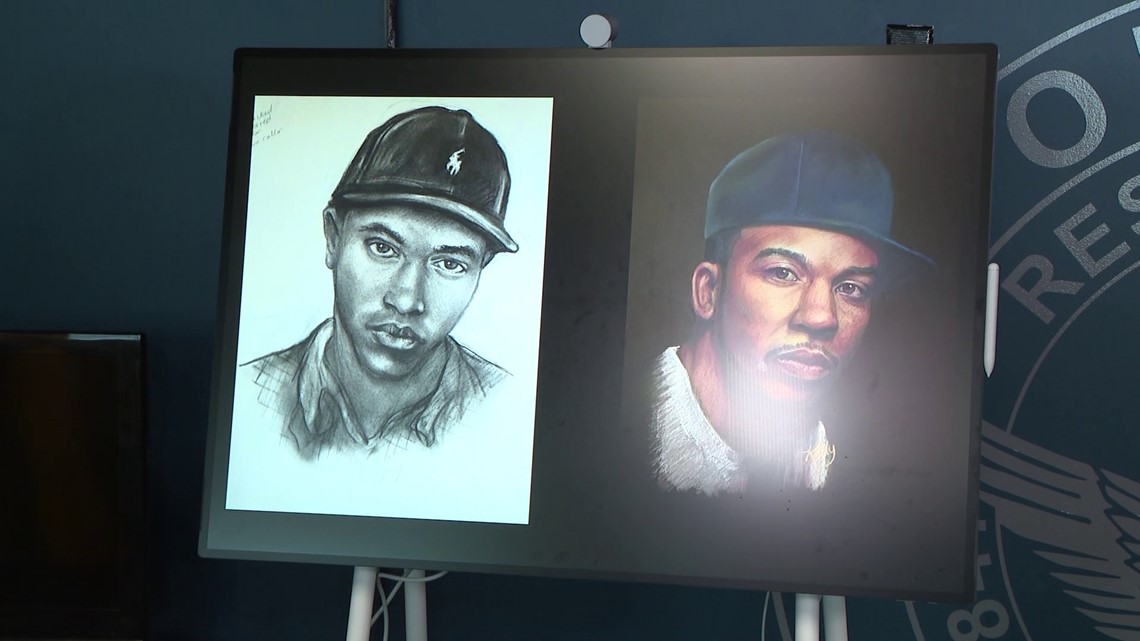 "The current one looks to me like someone would look at that and know that person you can see their humanity," said Krumm.
Krumm hopes 10 years later someone will finally come forward-- a tipster, a witness, or even the shooter himself.
"Maybe it wasn't your intention to kill my brother maybe… it was an accident, maybe it was just spur of the moment. I don't know but step forward, take responsibility for your actions," said Krumm.
If the sketch looks familiar or if you have any information at all, please call CrimeStoppers or Atlanta Police. There's a $25,000 reward and you can remain anonymous.