Sai Lakkimsetti and Matthew Baber made it all the way to the quarterfinals before they were eliminated in the fifth round-- where they had to describe a word's meaning.
Lakkimsetti, 14, is from Martinez, Georgia, which is near the Georgia-South Carolina border.
"Being in the National Spelling Bee was such a huge privilege, always given to me. It was very fun and interesting to be a part of and every day I got to experience new interesting things," the 14-year-old said.
He said his favorite memory from the spelling bee was being able to share a moment with his Baber.
"One of my favorite moments of the whole Scripps National Spelling Bee experience was during the opening ceremony when I got the opportunity to carry our beautiful Georgia flag across the stage along with my fellow Georgian speller, Matthew Baber. It was truly a moment of great joy and pride to be able to represent our home state on a national platform," Lakkimsetti said.
He attends Stallings Island Middle School. He previously competed in the national spelling bee in 2018. He also competed again in 2019.
Lakkimsetti loves science and is an aspiring flute player, according to his speller's bio. He also likes anime-- with his favorite being "Attack on Titan."
According to Lakkimsetti's bio, he's also a member of his high school's beta club, science bowl, academic bowl and CyberPatriot-- a youth cyber education program.
The 14-year-old also said that his younger sister looks up to him and wants to compete in a spelling bee after seeing him compete.
"I also have like a very passionate sister who wants to do the spelling bee, too, after me. And I'm going to help her with anything with that," he added.
Lakkimsetti added that spellers must be really passionate because it's a long commitment.
He hopes more students like him will get the opportunity to participate.
Whereas, Baber, 13, lives in Peachtree City and attends Rising Starr Middle School. According to his speller's bio, he loves foreign languages and learning about math.
He was also a part of his school's academic bowl and he is also a part of his school's orchestra.
Baber said the best way he prepared for the spelling bee was actually studying language patterns.
"It's usually not helpful to just memorize words because there are hundreds of thousands of words. And the odds of you picking one word out of the dictionary and having that be the word they give you is extremely astronomical. You might have a better chance of winning the lottery," Baber added.
He added that his most favorite part of the spelling bee was getting to be in the quarterfinals.
"My most favorite part was making it to the quarterfinals which was pretty cool, or spelling my first quarterfinals word correctly," Baber said.
For those looking to enter a spelling bee, Barber explained spellers should start with the words of the champions to get a head start.
Baber plans to enter the competition again next year. He has already started studying for next year.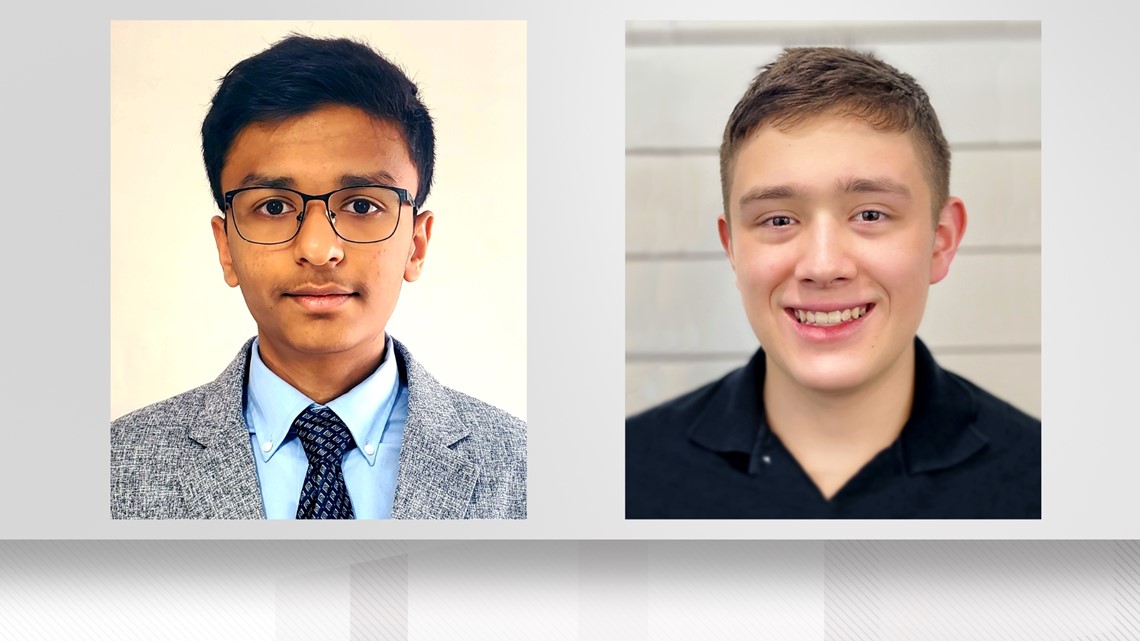 Both teens were eliminated in the word meaning round-- where they selected the wrong definition for a word.
This component was added to the spelling bee in 2021.
They tied for 57th place out of 231 spellers.
Both of the teens were sponsored by the Georgia Association of Educators, which is a nonprofit that advocates for public school teachers. It is located in Tucker.
Although the two did not make it to the final round, they still received a $100 gift card and a commemorative pin-- along with the prizes that were given to all spellers.
Do you have a story idea or something on your mind you want to share? We want to hear from you! Email us at WhereAtlantaSpeaks@11Alive.com.