PIKE COUNTY, Ga. -- The five Mangham siblings in Pike County are set to be honored on Sunday afternoon after they earned a spot in the Guinness Book of World Records as the five oldest siblings in the world.
Helen Mae Mangham is 102 years old. She was born on August 2, 1915. Her sister Rosalee Mangham King is 101 and was born December 4, 1916. The next sister, Grace Mangham Ward is 99 years old and was born on April 19, 1919. The only boy of the bunch, William Decatur "W.D." Mangham is 96 years old and was born on September 28, 1921, and their youngest sister Essie "Virginia" Brooks is 92 years old and was born on October 18, 1925.
They were all born to the same parents -- Essie Bankston Mangham and James "Bud" William Mangham, and other than a single infant child who only lived a few weeks, the five of them are the only children born to their parents.
The siblings applied for the record in December 2016, but were only recently approved due to the difficulty in verifying all of their birth certificates.
Most of them still live in the unincorporated Pike County community of Lifsey Springs near Zebulon, which is the area where they were all raised and where they raised their own families. W.D. Mangham is the only one who moved away, though he didn't go very far -- just over to Meriwether County.
In a conversation with the Pike County Journal, all five of the siblings credit their faith in God for their longevity.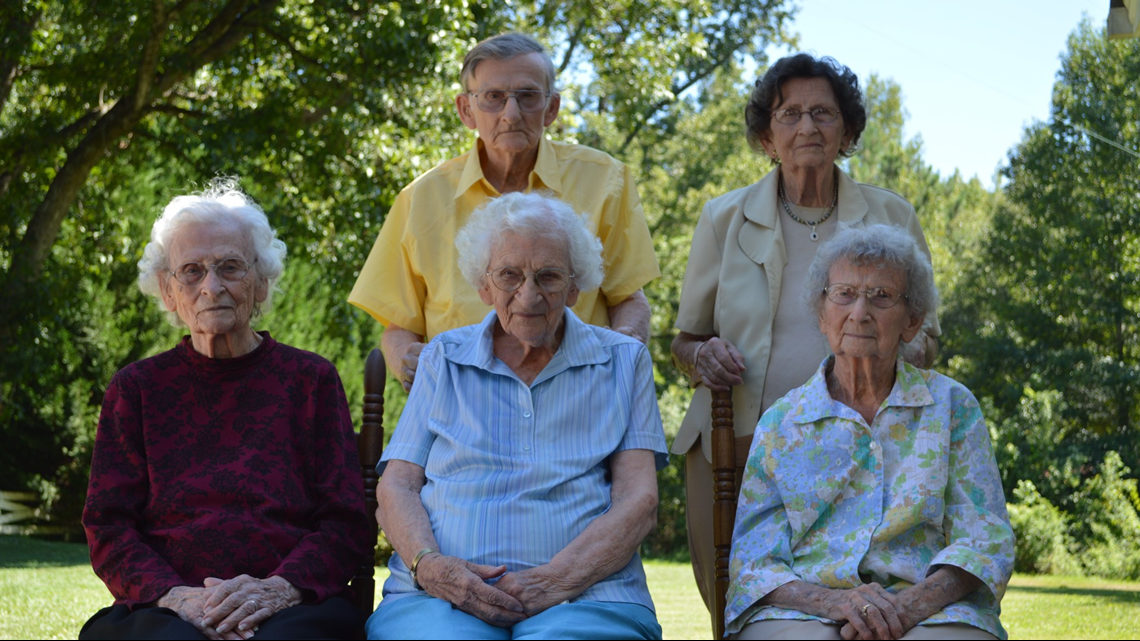 "I've been through a good bit physically but the Lord healed me and I'm still able to walk. I broke both hips, got cancer, but the Lord brought me through it," said eldest sister Helen. "I live by faith in the Lord. If it wasn't for the Lord, I wouldn't still be here."
The siblings learned to do things on their own instead of depending on store-bought items in the early days, even into their 90s. Helen sewed and made dresses for her younger sisters and cut their hair. Grace also did people's hair and charged a dime to roll women's hair on Saturday so they would look good for church on Sunday.
W.D. said he feels sorry for the younger generations of today. Helen said it is too easy to go to the store instead of spending time making their own jelly or preserves or planting food.
"It's so much better to make it for yourself than to go to the store," she said.
W.D. worked until he was 90, towing away old vehicles for scrap and fixing people's appliances at their homes. He remembers a time when there was no minimum wage and he and his sisters would work for 30 cents a day.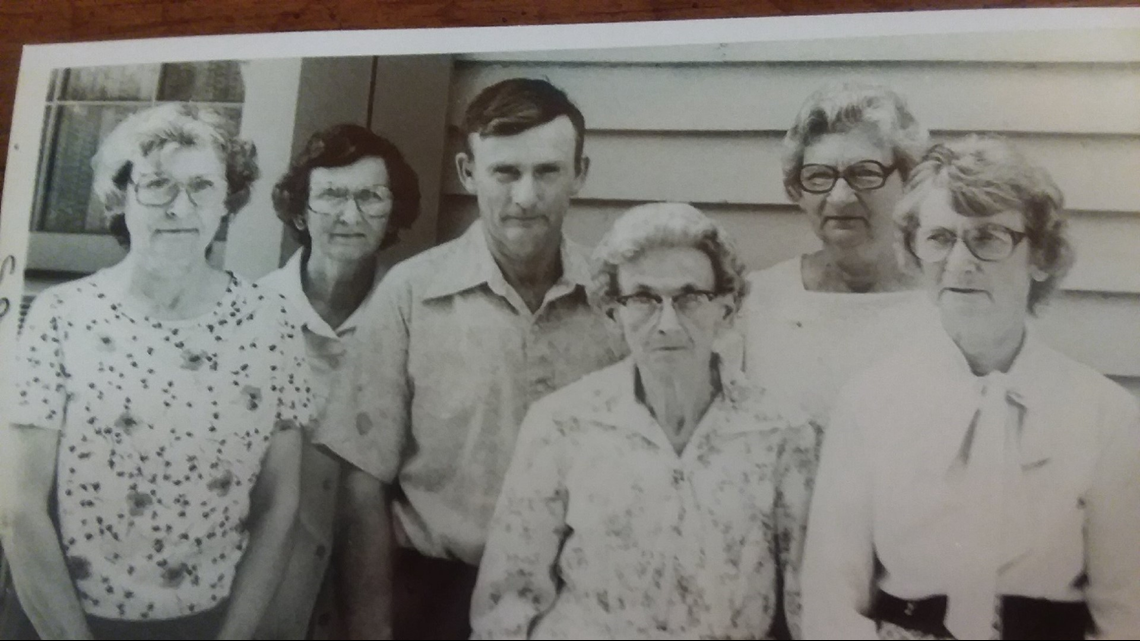 "We had a little freedom when we were growing up but during the Depression, the federal government went to sticking their nose into everything. At the time there wasn't a handout from the government. People had to work for it," he said. "We worked many a day for 30 cents. One guy came down from Atlanta who was making $25 a week and we'd all be talking about how much money he was making. One thing about this country today, there's too many millionaires."
The siblings all say new technology is amazing but they do not use it much.
"I still do everything with a pencil and paper but I do like my cell phone," said Virginia. "I've had a phone since way back in the 1950s."
Their combined ages of 490 also sets a Guinness record for the highest combined age of five living siblings.