GWINNETT COUNTY, Ga. – A Gwinnett Police officer killed while confronting a suspicious vehicle near Shiloh Middle School in unincorporated Snellville has been identified as Officer Antwan Toney.
He had been with the department for nearly 3 years, according to Gwinnett County Police. He is originally from southern California and just celebrated his 30th birthday a few days ago.
His three-year anniversary with the department would have been on Friday, Oct. 26, according to police. This was his first job working as a police officer. Before joining the department, he worked as a security guard.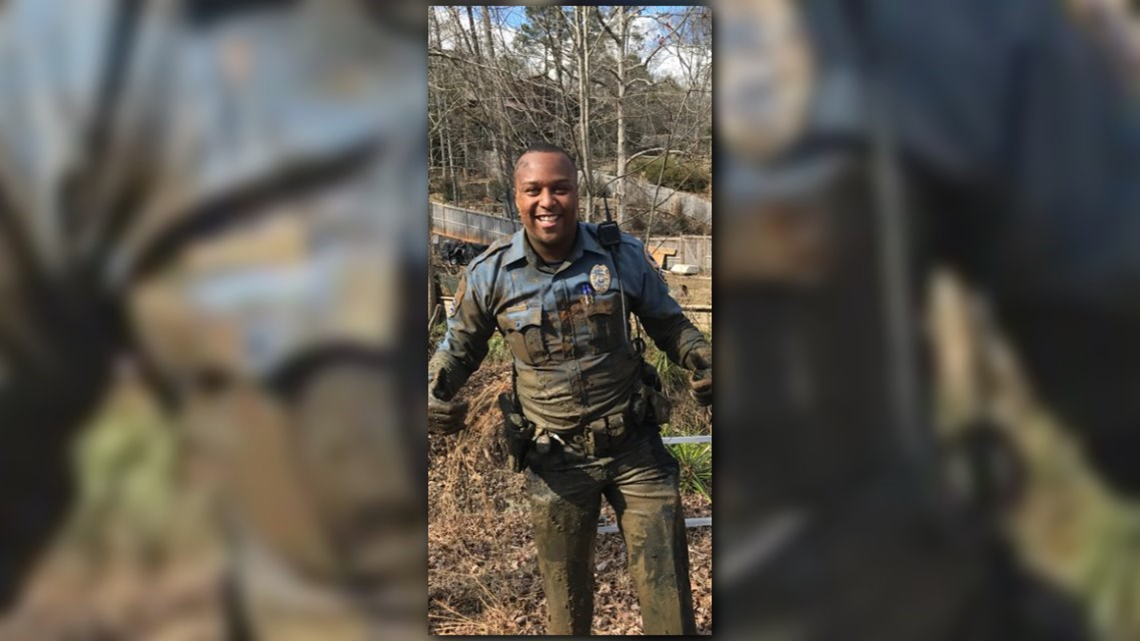 Gwinnett Police Chief Butch Ayers said he got to put the pin on Toney's badge during his swearing-in ceremony with the department. Toney's family has been notified -- he had no relatives here locally, Ayers said.
The shooting happened around 3 p.m. Saturday, Oct. 20. Sgt. Jake Smith with Gwinnett County Police said Toney was shot while responding to a suspicious vehicle parked at Crumps Landing and White Road near Shiloh Middle School in Snellville. An anonymous caller told 911 dispatchers they believed the people in the car were smoking pot.
Gwinnett Police officer killed near Snellville, manhunt underway
As Toney and the other officer approached, they were shot at from inside the suspect vehicle. One of those shots hit Toney, according to Gwinnett Police. There were no words exchanged before the gunfire. The other responding officers pulled him to cover.
At least one shot came through the glass and struck Toney. It did not hit the officer's vest, Smith said. Toney was taken to Gwinnett Medical Center in Lawrenceville where he died of his injuries.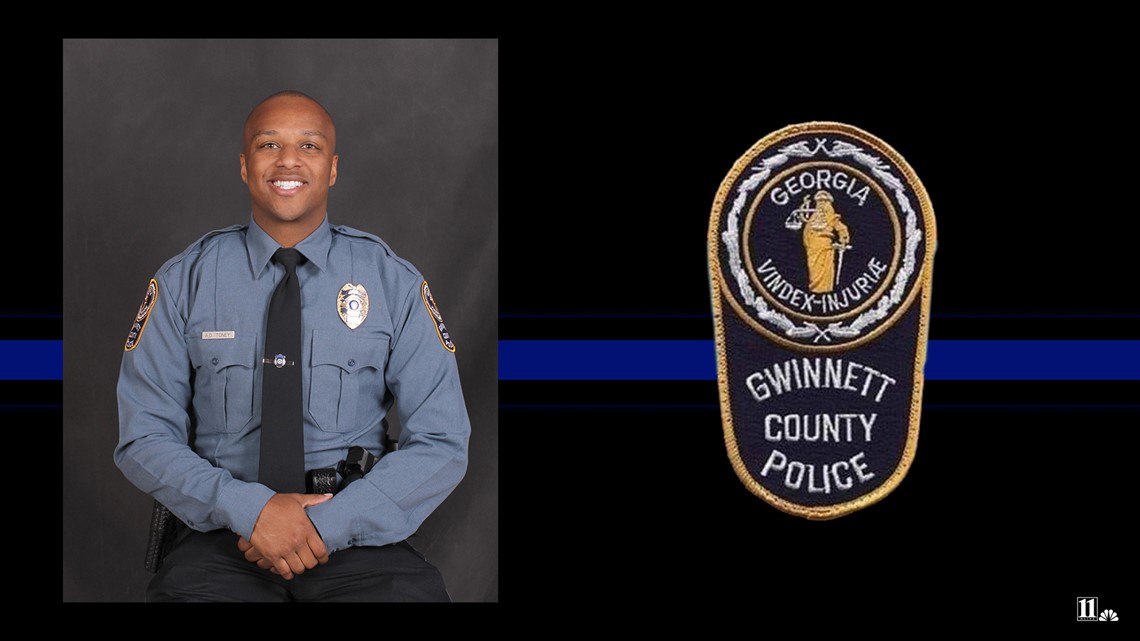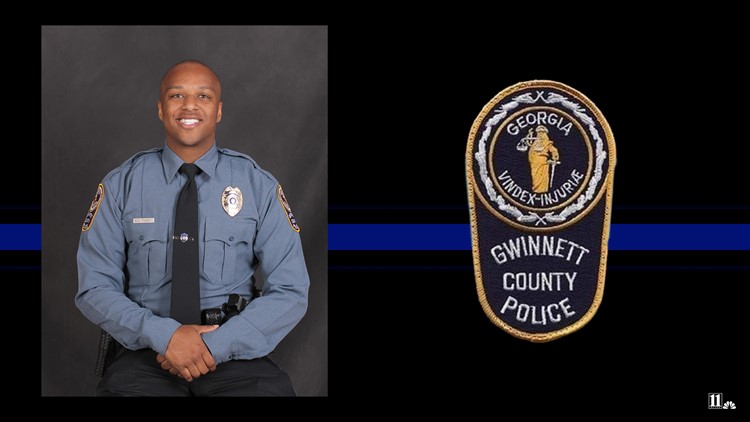 This is Gwinnett County Police Officer Antwan Toney. If you don't already know him, you'll never have the chance to meet him because he gave his life in service of our community today.
He's a hero, but that may not mean much to his grieving family right now. They're likely still in shock.
This man died today because he was committed to making our community a safer place. For us. He died for us. We owe him a debt that we can never repay.
Never forget the sacrifice that law enforcement officers are willing to make for you. Never forget the tears of their families when they do. The streets of America are stained with the blood of countless officers across this great nation. Be thankful for them.
Early Sunday morning, Gwinnett Police named two suspects connected to the shooting. Isaiah Pretlow had been arrested by U.S. Marshals late Saturday night and is facing charges of aggravated assault.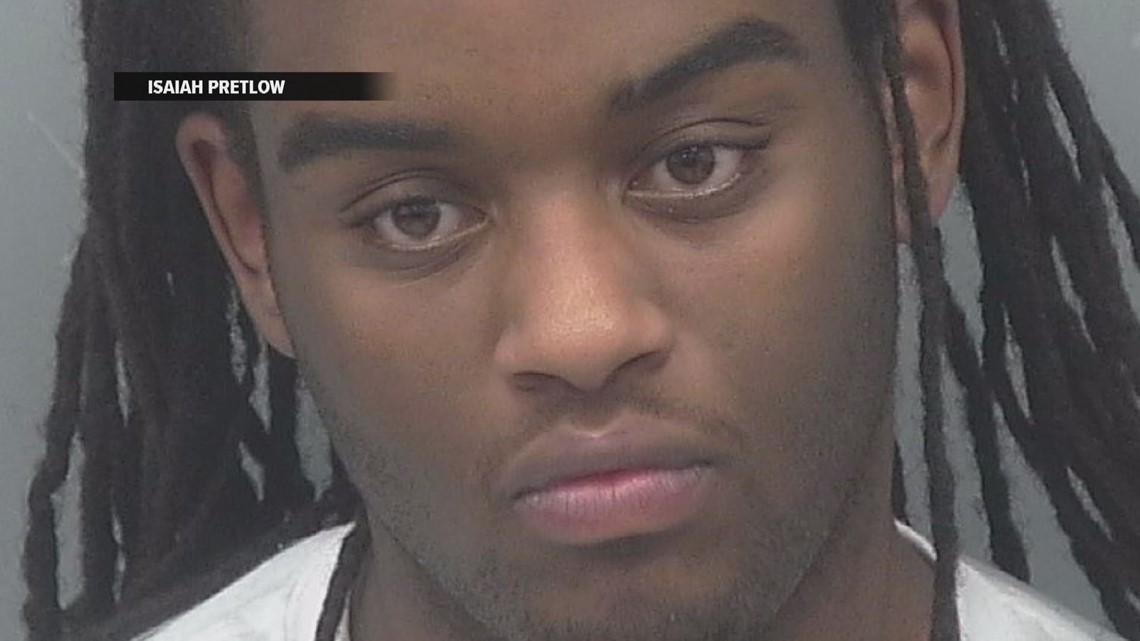 Gwinnett County Police Chief Ayers said Pretlow is accused of crashing the suspect car and running away on foot. He was tracked down by officers and pointed a gun firing several rounds, according to Ayers.
Police search Snellville home for accused police shooter
The second suspect, 18-year-old Tafahree Maynard, is the man accused of killing Officer Toney. Ayers said Monday that he was found in a shed behind a Snellville home and was shot and killed by police after refusing to comply with officer commands. Police said he had an "edged" weapon in his hands that he pointed at officers before his death.
The GBI is now investigating along with the Gwinnett County District Attorney's Office.
Police departments across the region are sending their support to Toney and Gwinnett County:
A post shared by DPD (@duluthga_police) on